Video: How Mumbai's Rs 15,000 crore coastal road project will connect SoBo and suburbs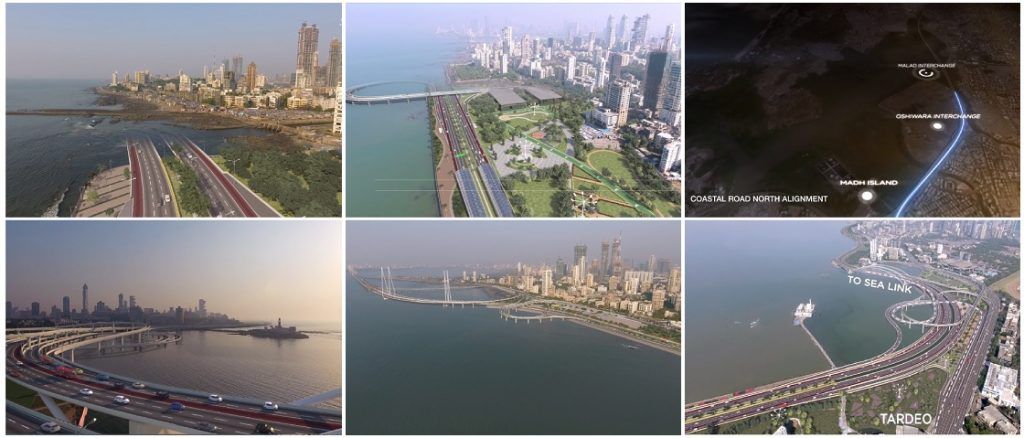 The combined use of elevated roads, flyovers and undersea tunnels has made Mumbai's Coastal Road project one of the most ambitious and complex infrastructure projects undertaken by the civic body.
While it's common knowledge that the project will connect Nariman Point in south Mumbai and Kandivali in western suburbs, it was difficult to gauge how each phase of the 35.6-km stretch will be pinned together, especially without a graphical representation.
However, now that the Rs 15,000 crore project has received clearance from the Centre, the civic body has released a video highlighting how the Coastal Road project will connect every crucial point of the northern and southern phases.
The video details the kind of construction every phase will entail, which new roads will open up for motorists going forward and what facilities or amenities will come up next to the coastal road.
Video:
About the Coastal Road project:
After receiving a nod from the environmental ministry last week, Maharashtra Chief Minister Devendra Fadnavis announced that the project had received all necessary approvals required to begin work.
According to BMC chief Ajoy Mehta, the final tenders are being evaluated and work on the project is expected to begin by November, after the monsoon is over.
The civic body will be responsible for executing the first phase of the project, which will entails the construction of a flyover from Marine Drive's Princess Street to the Worli-end of the sealink.
In the second phase, the Maharashtra State Road Development Corporation (MSRDC) will construct the coastal road that will go all the way from Bandra-end of the sealink to Kandivali.
The four-lane project will have a total of 10 interchanges along the way and is likely to take four years to complete.