Vijay Mallya's personal jet finds no takers ever after a 50% price drop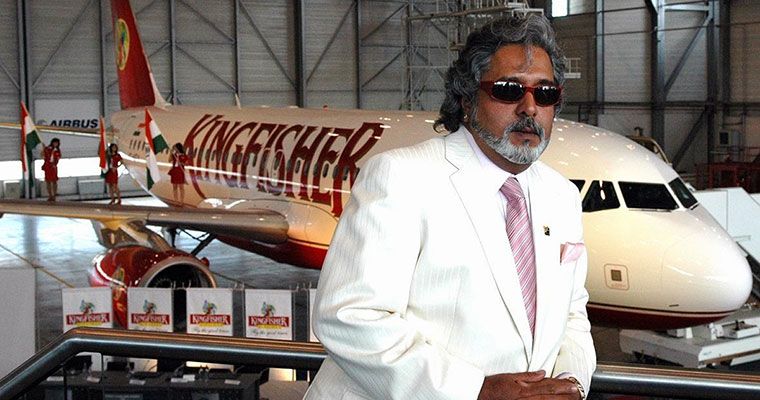 Despite slashing the asking price by almost 50 percent, the auction of former MP Vijay Mallya's personal jet was unsuccessful for the fourth time as no buyer came even close to meeting the reserve price.
Mallya's jet was put up for auction by the Service Tax Department, which is yet to recover over Rs 1,000 crore from the Kingfisher Airlines founder.
According to one report, around Rs 535 crore of the total amount due is in lieu of the service tax levied on ticket sales, which Kingfisher Airlines (KFA) failed to deposit with the department.
After three failed attempts, Service Tax department invited bids from prospective buyers for the fourth time last week.
In a bid to close the deal, it even cut the reserve price from $22.5 million (approx Rs 147 crore) to $12.5 million (approx Rs 81 crore) per the Bombay High Court directive.
However, only one buyer participated in the auction and offered to pay less than 20 percent of the reserve price.
The US-based buyer reportedly quoted just $2.65 million (approx Rs 17) for the jet, leading to yet another failed auction.
The highest bid received for the luxury jet till date was during the second auction, held in August last year, when a domestic firm SGI Commex offered a measly $4 million (approx 27 crore).
Mallya owes more than Rs 9,000 crore to a consortium of Indian banks including State Bank of India, PNB, IDBI Bank, BoB, Allahabad Bank, Federal Bank and Axis Bank, among others.
The SBI, which leads the consortium of 17 banks that loaned money to the now grounded Kingfisher Airlines, had moved Debt Recovery Tribunal (DRT) in Bengaluru against the airlines chairman last year in its bid to recover dues from him.
Apart from Mallya's personal jet, a majority of assets owned by the KFA like aircrafts, engines, spare parts, along with the businessman's real estate have been attached to recover the dues.
After failing to repay the loans, he left the country on March 3, 2016 and moved to the United Kingdom. His passport has been revoked by the Indian government and the CBI is currently trying to get him extradited.