17 including AIMIM corporator arrested for torching police vehicles, attacking cops in Trombay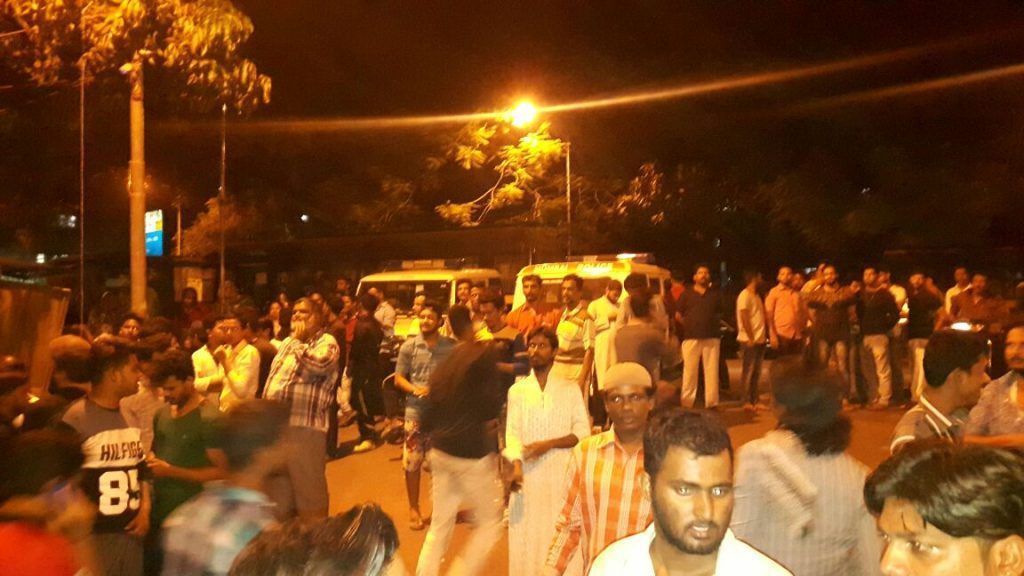 Trombay police has arrested 17 persons, including newly elected All India Majlis-e-Ittehadul Muslimeen (AIMIM) corporator Shahnawaz Hussain, for allegedly vandalizing a police station over an objectionable social media post.
On Saturday, a complaint was lodged with Trombay police station against Arvind (20), a sweeper with the Navi Mumbai Municipal Corporation, for posting an objectionable picture on Facebook.
The post mocked a Muslim place of worship and hurt the community's religious sentiments, police said.
The same day, Arvind was arrested and booked under section 295-A (deliberate and malicious acts, intended to outrage religious feelings or any class by insulting its religion or religious beliefs) of the IPC along with sections of the Information Technology Act.
While in police custody, a group of people went to the Trombay police station late on Saturday night and demanded that the man be handed over to them, Additional Commissioner of Police (eastern region) Manoj Lohiya said.
A little after midnight, the enraged vandals set afire some parked police vehicles and vandalised the police station located in Cheeta Camp area.
"They torched a police van and vandalised two other police vehicles. They were hurling balls of cloth that were set afire and paver blocks at policemen, which left 15 personnel injured," said Deputy Commissioner of Police, Zone-VI, Shahaji Umap.
The incident led to tension in the area, following which cops had to resort to firing plastic bullets and teargas shells to control the 150 strong crowd. The situation was brought under control after 45 minutes.
The cops subsequently booked and arrested 17 persons for for attempt to murder, rioting and damaging public property. AIMIM corporator Shahnawaz Shaikh, who is believed to have instigated the mob, was among those arrested.
All accused were produced before Dadar holiday court on Sunday and have been remanded in police custody till March 24.
Meanwhile, AIMIM MLA Waris Pathan has alleged that Shaikh was falsely implicated and blamed the police for allowing the matter to escalate by not acting swiftly.
Incidentally, Shaikh already faces four criminal cases.
The situation in the area is now under control. However, security has been stepped up in the area to avoid any untoward incident.
Video: