Visarjan In Pictures: Mumbai bids adieu to lord Ganesh in 2016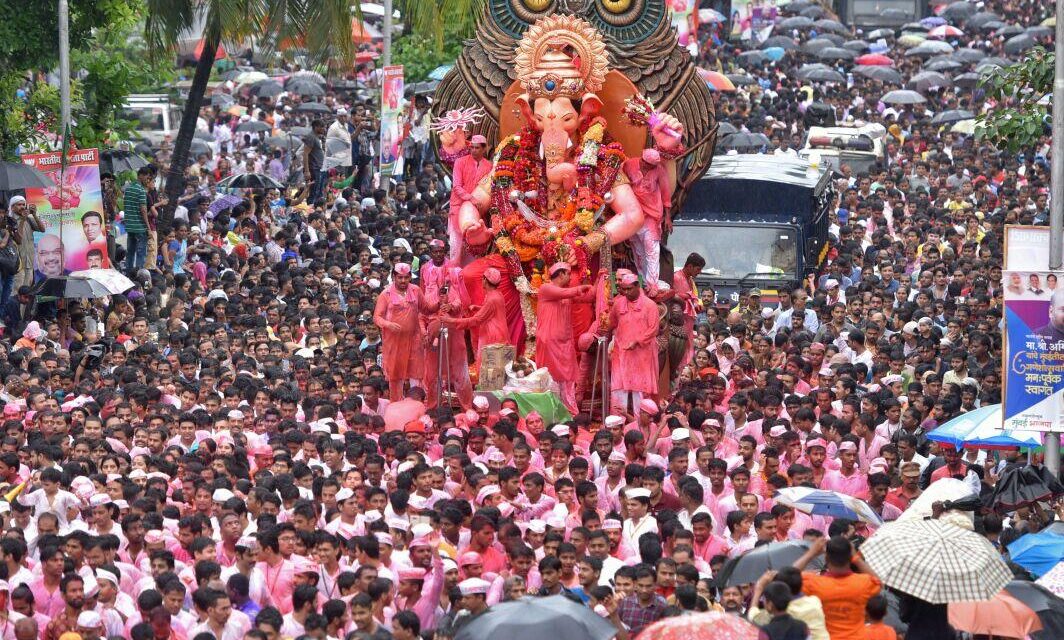 The immersion processions of Ganesh idols which began this morning amidst much fanfare and tight security, marking culmination of the 10-day Ganesh festival, continued till late night across the city.
As many as 24,768 idols were immersed at 100 spots, which included beaches and natural and artificial ponds, by late night. The civic body BMC said there were 1795 idols of Ganesh mandals, 22,872 idols from homes and 101 Gauri idols.
Around 2389 idols were immersed in 31 artificial ponds, set up by BMC to prevent pollution of natural water bodies.
"Apart from one minor incident, all is well," said an official from BMC's disaster control management. "Amit Debolkar (25) received injuries when a spear attached with Ganesh idol fell on his head at Girgaum chaupati," said the official, adding that he was admitted to nearby G T hospital and was responding well to treatment.
Immersion processions began as early as 8 AM and continued till late night, despite the incessant rains. Devotees from all walks of life and all age groups chanted "Ganpati Bappa Moraya, pudhchya varshi lavkar yaa". The morning downpour did little to dampen the spirit of the devotees who were seen singing and dancing on the streets.
Police had also deployed helicopters and drones for surveillance. Mumbai police's spokesperson Ashok Dudhe told PTI that "not even single untoward incident has been reported so far."
Overall, there were 607 lifeguards, 58 control cells and 74 first-aid centres set up across the city. Moreover, 81 motor boats and 60 ambulances were kept ready. The civic body had also set up 118 portable toilets. As many as 5,173 employees and 2,382 officers oversaw the immersion.
Locations that saw the maximum number of immersions were Girgaon chowpatty, Juhu beach, Powai lake, Dadar chowpatty, Madh jetty, Marve, etc.