Wasim Akram's post-game show interrupted in Lower Parel, Mumbai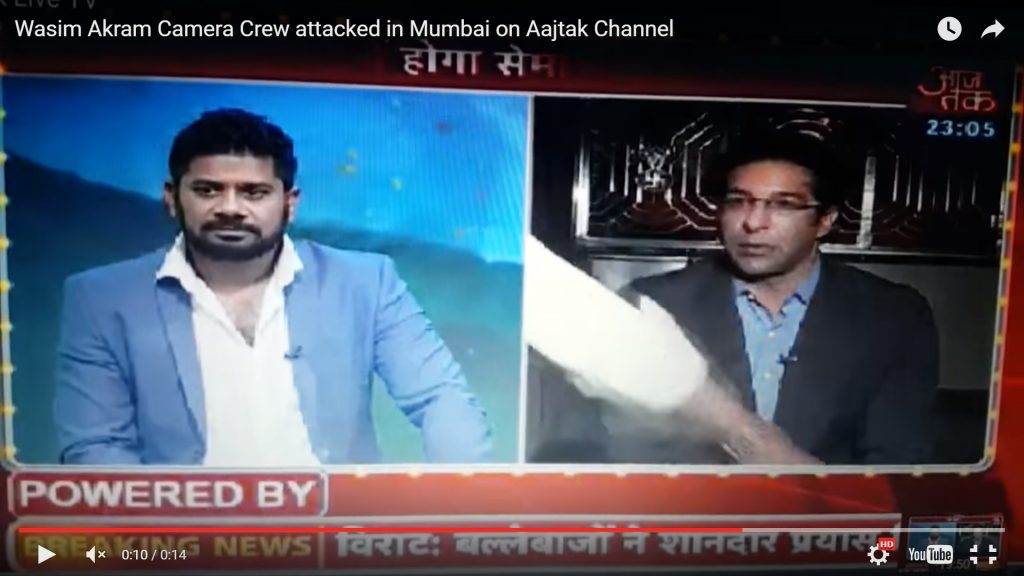 As World Cup fever catches on, channels strive for more extensive coverage and celebrity experts. Wasim Akram, being an internationally renowned cricketer, can often be spotted at the expert panels.
Last night, Akram was shooting a post-game live show for Aaj tak after the India vs Australia match from a street in Mumbai's Lower Parel area when a resident objected to the filming. The unidentified resident even snatched the camera in an attempt to stop the shoot.
As a result, the channel was forced to switch the broadcast. Immediately after the switch, rumors started doing rounds of Akram being attacked by the locals.
Fortunately though, the channel confirmed that no harm or heckling took place. Vikrant Singh, the show's host, publicly clarified the same.
To address the rumors, Akram himself tweeted,
The incident that took place in Mumbai was not directed at me and has since been professionally dealt with. Thank you for all your concern.

— Wasim Akram (@wasimakramlive) March 28, 2016
Link to a clip from the live coverage