Welspun MD Rajesh Mandawewala buys sea-facing penthouse in Prabhadevi tower for Rs 127 crore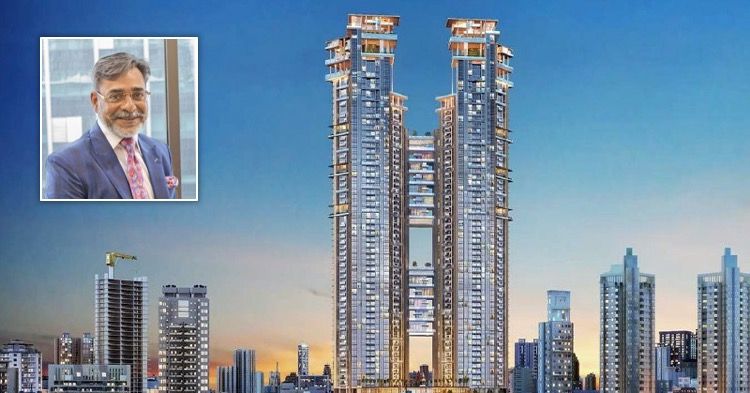 In yet another 100-crore plus residential property deal in the city, Welspun India managing director Rajesh Mandawewala has bought a three-floor sea-facing apartment in an upcoming project of Wadhwa Group for an agreed value of Rs 127 crore.
The 20,989 sq.ft apartment is part of 25 South, an upcoming luxury residential project at Prabhadevi being jointly developed by the Wadhwa Group and Hubtown. It comprises of three towers.
According to reports, the agreement value is Rs 127 crore. However, the deal size would come up to Rs 150 crore after including GST and stamp duty.
The top three floors 45, 46 and 47 which Mandawewala bought are in the recently launched South Tower. It includes 14 parking spots and its possession will be given by 2023 as per RERA.
Both Mandawewala and Wadhwa Group have not commented on the development.
The project is being developed on Hindustan Mill Lands earlier owned by DLF and Hubtown. However, later Wadhwa replaced DLF and joined Hubtown to develop the 5-acre plot.
Hubtown (earlier known as Ackruti City) and DLF had jointly bought the Hindustan Mill land in 2007 for Rs 350 crore. Later in 2009, Siva Group C Sivasankaran bought 50 percent of the mill land from DLF for over Rs 300 crore.
In 2012, Sivasankaran sold his stake to financial investor Red Fort. Later, Wadhwa entered into a deal with Hubtown to develop the project.
Back in March, businessman Niraj Bajaj had reportedly paid a whopping Rs 120 crore for an apartment on the 50th floor of the under-construction Three Sixty West luxury tower on Dr. Annie Besant Road in Worli.