4 autos, 3 bikes set ablaze after clash between two groups in Malad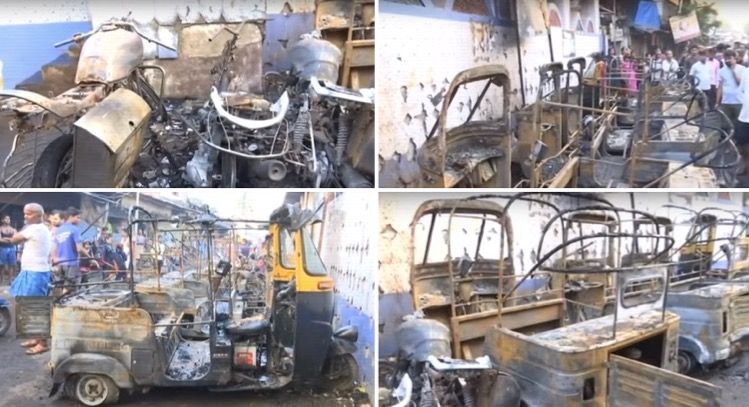 At least four auto-rickshaws and three bikes were set ablaze following a clash between two groups in Mumbai's Malad area late Wednesday night.
According to ANI, the clash broke out between auto-rickshaw drivers and bikers yesterday over parking space. The auto drivers claimed that the bikers took over their parking space and threatened them of burning their vehicles.
Following the altercation, an unidentified person(s) set the vehicles ablaze. "Four rickshaws along with three bikes have been burnt," an auto driver claimed.
The fire was doused a little later. No one was reported injured in the blaze.
"The people who park their bikes in our parking threatened of killing us and burning our vehicles," the auto driver said.
He added that they had been parking their rickshaws in the same spot since 1990 when there were hardly any bikes in the area. But recently, the bikers also started parking their two-wheelers there and asked the auto drivers to vacate the space.
Meanwhile, police have registered an FIR against unidentified persons under IPC section 435 (mischief by fire or explosive substance with intent to cause damage). Further probe is underway.
Mumbai: 4 auto-rickshaws & 3 motorcycles parked in Malad West were set ablaze following a clash b/w 2 groups last night. Fire was later doused. FIR registered against unidentified persons under IPC section 435 (mischief by fire or explosive substance with intent to cause damage). pic.twitter.com/yRp2MiqqG6

— ANI (@ANI) October 25, 2018