Will gladly work on uniting opposition parties to take down BJP: Sharad Pawar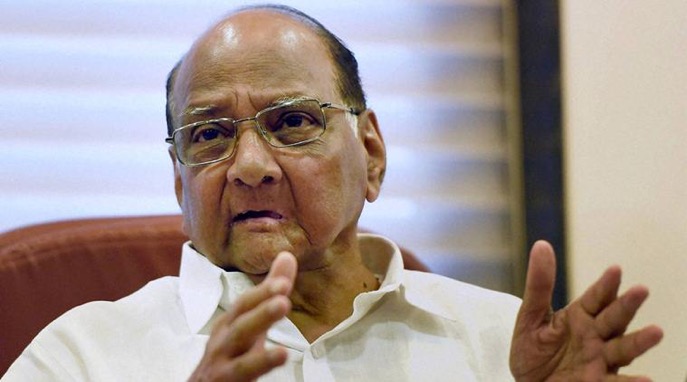 Comparing the current political environment to the one that existed during 1977, Nationalist Congress Party (NCP) chief Sharad Pawar said a united opposition, just like 40 years ago, can take on the might of a single party.
"In 1977, the downfall of one party started, and at one point, the government collapsed. A similar situation can be a possibility now if the opposition comes together," Sharad Pawar told media persons in Mumbai.
The ruling Congress lost general election in 1977, held just after the removal of nearly two-year-long Emergency. Morarji Desai-led coalition won that election and remained in power until 1980.
Pawar indicated that he would be happy to play a key role in uniting the opposition parties at the national level against the BJP.
"Those who are against the BJP and believe in democracy and equal rights should seriously consider coming together. I would be glad to join the process of bringing the Opposition leaders together on one platform," he said.
The NCP supremo's comments came days after the BJP lost bye-elections in Kairana and Noorpur seats in Uttar Pradesh.
The Lok Sabha Kairana seat was won by Rashtriya Lok Dal's candidate, Tabassum Hasan, supported by the joint opposition, while Noorpur assembly seat was taken away by the Samajwadi Party.
The opposition parties have already indicated its intention and displayed strength when the likes of Congress' Rahul Gandhi, SP's Akhilesh Yadav, and Trinamool Congress' Mamata Banerjee among others came together for the swearing-in of Janata Dal (Secular) leader H.D. Kumaraswamy in Karnataka last month.
Meanwhile, BJP's decades-old ally in Maharashtra, Shiv Sena, has also turned against it. In the recent past, several Sena leaders have criticised BJP's policies and leadership. Even Sena supremo Uddhav Thackeray has repeatedly slammed the BJP in recent times.
Earlier this week, Sena MP Sanjay Raut went to the extent of stating that the country may prefer a Congress-JD(U) alliance over Prime Minister Narendra Modi and BJP President Amit Shah, a clear indicator of the party's changing loyalties.