Fall in petrol, diesel prices to continue: Petroleum Minister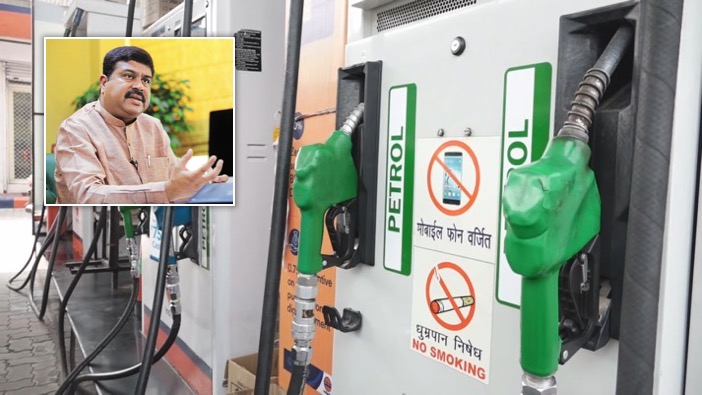 In welcome news for consumers, the price of transport fuels in the country – which have been on a decline for some time now – will decline further in the coming days.
Petroleum Minister Dharmendra Pradhan made the statement on Wednesday on the sidelines of an event to hand over the 6th crore free cooking gas (LPG) connection to poor households under the Centre's Ujjwala Yojana.
Under the daily dynamic pricing regime for fuels, petrol prices have fallen to their lowest levels in over a year across the four major metros.
Pradhan said the government is expanding the refinery capacity in the country which will bring down the prices of diesel and petrol further. India currently imports more than 80 percent of its crude requirement.
In tandem with the sharp decline in global crude prices over the last two months, petrol prices in Delhi, Mumbai, Kolkata, and Chennai have fallen by almost 20 percent since October.
As per Indian Oil Corp data, petrol is being retailed at Rs 74.30 and diesel at Rs 65.56 in Mumbai today. Meanwhile, the cost of petrol and diesel stands at Rs 68.65 and Rs 62.66 respectively in the capital.
The prices were unchanged compared to Wednesday.