Air India cabin supervisor slaps junior for serving non-veg food to business class passenger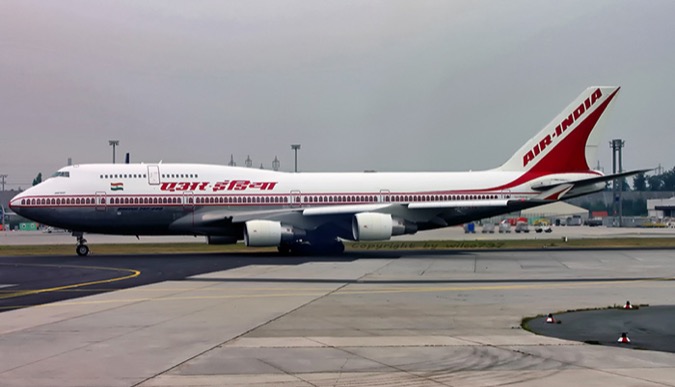 An Air India cabin crew member allegedly slapped her junior colleague for serving non-vegetarian food to a vegetarian passenger on board a Frankfurt-bound flight from New Delhi.
The carrier's in-flight service department has now launched a probe into the incident, which took place on March 17.
According to sources, the cabin attendant wrongly served non-vegetarian food instead of a vegetarian food to a passenger in the business class of its New Delhi-Frankfurt flight.
The passenger pointed out the mistake to the cabin supervisor but refrained from filing a official complaint.
After informing the attendant about the error, she apologised for the mistake and served the correct meal to the passenger. A little later, the cabin crew supervisor took up the issue with the flight attendant again and slapped her in the process.
The junior colleague did not retaliate at the time but later filed a complaint with Air India's inflight service department over the incident.
"We have received a complaint from the cabin crew of the flight AI 121 ( New Delhi-Frankfurt) . An internal inquiry has been set up to investigate the allegations in the complaint," the Air India Spokesperson said.
Recent Incidents:
In November, a woman passenger had slapped an Air India duty manager at the Indira Gandhi International Airport after the former was denied boarding over late reporting. The manager retaliated by slapping the passenger. However, the issue was later resolved amicably.
Before that, a video showing IndiGo ground staff allegedly assaulting a passenger had gone viral. A parliamentary panel too had raised concern over "rude" and "arrogant" behaviour of airlines staff towards passengers, saying it should stop.
Earlier, Shiv Sena lawmaker Ravindra Gaikwad from Maharashtra had thrashed an Air India cabin crew with a slipper over seating issue, an act which prompted the government to roll out a no-fly list for people who behave unruly during air travel.