Banned No More: Shiv Sena MP Ravindra Gaikwad flies again, opts for Air India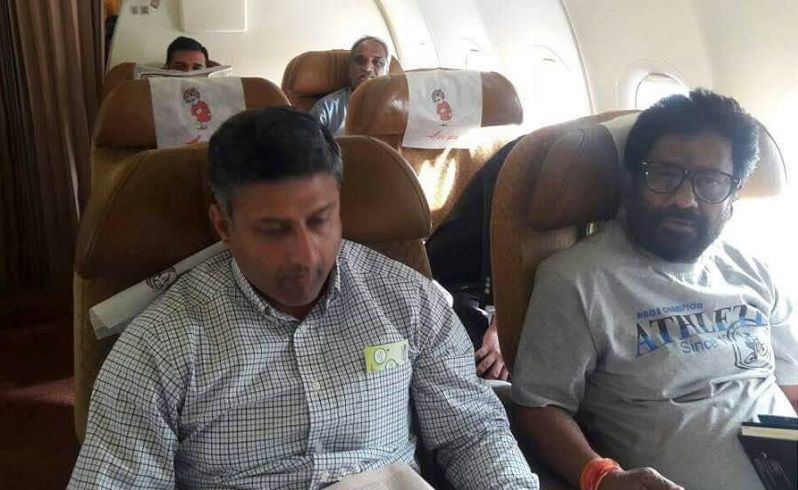 Shiv Sena MP Ravindra Gaikwad, who had been banned from flying last month following an assault on an airline staffer, took to the skies once again on Friday. His airline of choice – Air India.
The MP took the Air India flight from Hyderabad to Delhi shortly after 4 pm, an aide of Gaikwad told PTI.
"Ravi Sir (as Gaikwad, a former teacher, is known in his Osmanabad constituency) travelled business class from Hyderabad to Delhi today, days after the flying ban was lifted," the aide said.
On March 25, two FIRs were registered against Gaikwad on the basis of the complaint lodged by Air India for repeatedly hitting their staffer with sandals and for delaying the flight by refusing to vacate his seat even after landing.
Subsequently, the Federation of Indian Airlines (FIA) – whose members include Air India, Jet Airways, SpiceJet, IndiGo and GoAir – decided to ban the MP from flying. Later, non-FIA members like AirAsia India and Vistara also supported the ban.
On April 8, private airlines lifted the near two week long flying ban on Gaikwad. The decision of the FIA had come a day after the national carrier, following direction from the Civil Aviation Ministry, revoked the ban on Gaikwad.
The flying restriction on the Lok Sabha member had been lifted after he gave an undertaking that such incidents would not reoccur.
Earlier this week, Air India's Chief Managing Director Ashwani Lohani also wrote to Delhi police and sought an explanation for not probing the case further. An airline official has alleged that cops have not even called Gaikwad to record his statement till now.
Meanwhile, Gaikwad had a heated argument with cops over 'non-functioning' of ATMs at Latur in Marathwada region on Tuesday, police said.