BCCI risks losing its main domain 'bcci.tv' for $270 after failing to renew it on time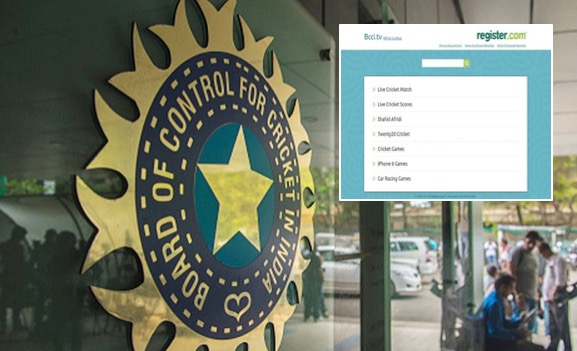 The Board of Control for Cricket in India (BCCI) was left red-faced on Sunday after its official website 'bcci.tv' went offline for almost a day due to failure in renewing the domain name.
The cricketing body, and the world's richest at that, failed to renew the domain before the expiry date of February 3.
Further, the domain's registrar Register.com put the name up for public bidding via an aftermarket service Namejet.com, which received a total of seven bids for the name. The highest bid was for USD 270.
It was later revealed that the domain name was purchased by former chairman of Indian Premier League (IPL) Lalit Modi in February 2006. The domain name continues to be owned by Modi, who was banned by the BCCI in 2010.
Reflecting on the same, Modi's lawyer Mahmood Abdi said, "Lalit Modi reinvented BCCI in many ways. Digitalisation was one such sphere. While the then the mindset of BCCI functionaries was archaic vis a vis latest IPR avenues like domain names etc, Lalit Modi himself took the initiative and got host of domain names registered by him. Bcci.tv is one such domain name. Despite having been treated so unjustly by BCCI, Lalit Modi still keeps the domains alive and functional for the good of cricket and its administration."
"The domain was on auto renewal. Whereas, there was some payment gateway issue which has been resolved and the website is operational. BCCI should have been proactive to get this domain renewed well in time so as to avoid the glitch. Many domain names are relating to cricket are owned by Lalit Modi and some of them are sub-judice. Lalit Modi takes care of their updation and upkeep," he added.
Meanwhile, Lalit Modi's son Ruchir Modi echoed similar views as he said that his father had allowed the BCCI to use his domain name out of goodwill till date and would continue to do so.
Ruchir added that the issue occurred because of the mispayment on the part of the web provider and that the matter has been resolved now.
"The mispayment which was reported in the media was an issue by the web provider net for India and it is something which has been resolved and I think that the website is now active again," he added.
The incident was even more embarrassing for the country's cricket board as the fiasco unfolded at a time when India were playing their second ODI against South Africa in the Centurion.
The BCCI website is an important source of live scores across age categories besides putting up key documents regarding the functioning of the board.
In September, the powerful board bagged a USD 2.55 billion for granting the IPL media rights to Star Sports. The board also gets the maximum revenues from the ICC, USD 405 million.
With agency inputs