Mumbai-Pune hyperloop project gets public infrastructure status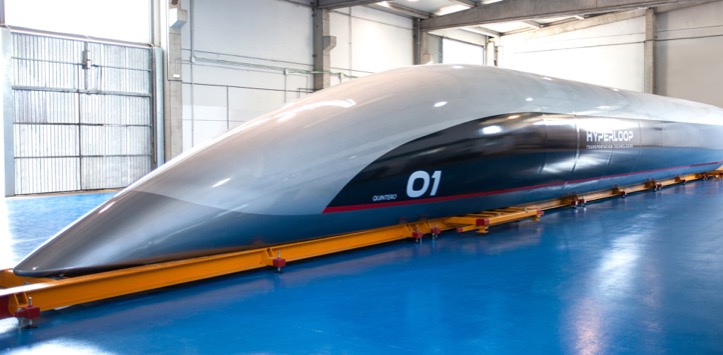 The Maharashtra government on Tuesday accorded the public infrastructure status to the Mumbai-Pune hyperloop transport project, which can cut the travel time between the two metro cities to just 23 minutes.
The state Cabinet approved a proposal to give infrastructure status, which will reportedly help streamline permissions for the project, at a meeting in Mumbai.
The Cabinet also approved the formation of a consortium of DP World FZE and Hyperloop Technologies as proponents of the original project, according to a statement from the Chief Minister's Office.
Hyperloop is an ultra-high-speed transport system that uses magnetic levitation in low-pressure tubes to transport people and goods at airplane-like speeds.
Under the proposed project, the service will run from BKC in Mumbai to Wakad in Pune, covering a distance of 117.5 km. The hyperloop train will run at a speed of 496 km per hour and cover the distance between the two cities in just 23 minutes.
At present, the travel time taken by trains between the two cities is three-and-a-half to four hours.
The project will be executed in two phases by the Pune Metropolitan Region Development Authority (PMRDA).
In the first phase, the project will be run on a pilot basis for 11.8km from Gahunje to Usse village in the Pune at a cost of Rs 5,000 crore. The stretch was selected as it poses several technical challenges, which will help determine the project's overall feasibility.
If successful, phase two will be greenlit. In the second phase, the service will link BKC to Wakad in 6-8 years. The total cost of the project is pegged at Rs 70,000, which will be raised via foreign direct investments.