BMC to lose Rs 7000 crore in octroi revenue post GST, Sena raises concern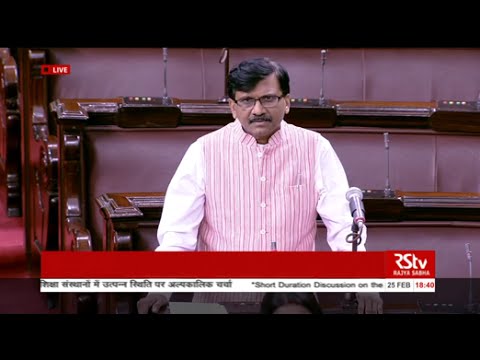 During the discussion of the Goods and Services Tax (GST) Bill in Parliament on Wednesday, Shiv Sena MPs were quick to point out how the implementation of the tax could have an adverse effect on the functioning of the Brihanmumbai Municipal Corporation (BMC).
The BMC, which receives most of its revenue from the collection of octroi, stands to lose out on all of it as it's one of the taxes that the GST stands to replace. The MPs argued that the implementation, along with the subsequent impact on revenue, might seriously hamper the day to day functioning and ongoing projects of the civic body.
Sena MP Anil Desai said that the civic body cannot stand to lose the Rs 7000 crore in octroi revenue collected from its four check-posts. "Octroi revenue will be subsumed in GST. Mumbai, a business hub, provides the maximum tax revenue to the Centre, but hardly anything comes back. The BMC funds several development projects through the revenue that it generates such as operating 7,000 buses at a cost of Rs 400 crore and providing education and health care to the poor," he said.
The civic body's revenue from Octroi dipped by Rs 1000 crore last year owing to the decline in the price of crude oil.
"The BMC must be compensated by the Centre with an annual accreditation of 10%. The funds must not devolve to the state corpus, but must directly devolve to the BMC. The 14th Finance Commission had mentioned direct devolvement from Centre to gram sabha. A mechanism of direct transfer to BMC must be built in," he added.
Sena MP Sanjay Raut also argued that Mumbai stands to lose the most with the implementation of GST. "If not monitored properly, the cash-rich BMC may have to stand with a begging bowl in front of the state government. Mumbai contributes to 30% income-tax and 60% in custom duty. If Mumbai is weakened, it is not good for you (Centre) as well," he said.
Raut even demanded a special status for Mumbai, whose civic body works on an annual budget bigger than most states.
NCP MP Praful Patel also supported Sena's apprehension. "BMC's revenue is more than that of even some states. If devolution from Centre is not made in time, how will it manage civic affairs? A lot more monitoring is required," he said.