Board asks topper to re-appear for exam after her video goes viral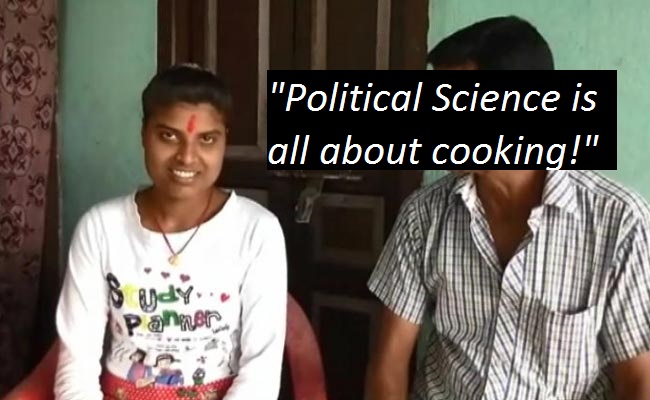 Local Press Co 5-point Snippet
1. Recently, video of a Bihar School Examination Board (BSEB) Political Science topper, Ruby Ray, had gone viral on social media.
2. In the video, when Ruby was asked about Political Science, she remarked, "It's all about cooking!". Moreover, she pronounced the subject as 'Prodigal Science'.
3. Similarly, Saurav Shreshtha, who topped the state's Science stream, had no idea about the metal sodium or electrons. He also said that aluminium was the most active metal.
4. After the incidents raised serious questions regarding the credibility of the exams, the state government called for a probe into the matter.
5. The BSEB has also called a total of fourteen Class 12 toppers – first seven rank holders of Arts and Science streams each – for a retest on June 3. The students will undergo a short written test along with a personal interview by a team of experts after which their results will be issued.