CAT 2016: Detailed guide on registration, important dates, format and more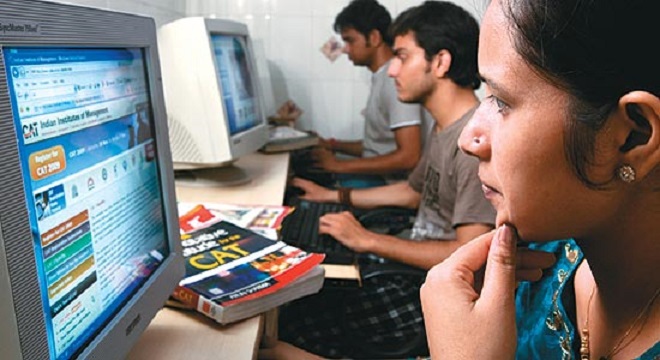 On Sunday, the advertisement for the Common Admission Test (CAT) 2016, detailing the subsequent process, was released for public. With the registration process starting from August 8, this year's CAT will witness some changes in the exam pattern.
Here's everything you need to know about the CAT 2016
Conducted By:
The CAT is conducted every year by one of the Indian Institutes of Management (IIMs) based on a policy of rotation. While CAT 2015 was conducted by IIM Ahmedabad, CAT 2016 will be conducted by IIM Bangalore.
Registration Process:
Like previous years, the registration process will completely online. No offline registrations will be accepted. Students will have to complete the registration process by visiting – https://iimcat.ac.in/
Competition:
According to an official from the IIM, between 2.1 and 2.3 lakh candidates are expected to register for the exam and around 1.8 lakh are expected to give the test this year.
Format:
While the format is expected to be similar to last year's, it is possible that IIM Bangalore may change the test pattern of CAT 2016.
CAT 2015 was a 180-minute test consisting of 100 questions – 34 from Quantitative Ability (QA), 34 from Verbal Ability and Reading Comprehension (VARC), and 32 from Data Interpretation and Logical Reasoning (DILR).
Scoring:
CAT 2016 shall be conducted in two sessions. Two different Test forms shall be administered in two test sessions. In order to ensure fairness and equity in comparison of performances of the candidates across different test sessions, the scores of the candidates shall be subjected to a process of 'normalization'. The normalization process shall adjust for location and scale differences of score distributions across different forms.
After normalization across different forms, the scores shall be further normalized across different sections. The scaled scores obtained by this process shall be converted into percentiles for purposes of shortlisting.
For reporting purposes, 'Scaled Scores' for each section (Section I: Verbal Ability and Reading Comprehension (VARC), Section II: Data Interpretation and Logical Reasoning (DILR), and Section III: Quantitative Ability (QA)) and total along with the Percentiles shall be published.
Eligibility:
A candidate must hold a Bachelor's Degree, with at least 50 percent marks or equivalent CGPA awarded by any University or educational institution. In case of candidates belonging to Scheduled Caste (SC), Scheduled Tribe (ST) and Persons With Disability (PWD), a minimum of 45 percent marks are required.
Candidates appearing for the final year of Bachelor's degree/equivalent qualification examination and those who have completed degree requirements and are awaiting results can also apply.
Reservations:
Per the legal requirements, 15 percent of the seats are reserved for Scheduled Caste (SC) and 7.5 percent for Scheduled Tribe (ST) candidates. 27 percent of seats are reserved for Other Backward Classes candidates belonging to the 'non-creamy' layer (NC-OBC). In addition, another 3 percent seats are reserved for Persons With Disability (PWD) candidates.
List of state-wise OBCs eligible for availing reservation can be found here: http://www.ncbc.nic.in.
Fee:
The fee for General category candidates is Rs 1,700. The fee for SC, ST and PWD candidates is Rs 850.
Examination Centers:
CAT 2016 will be conducted in over 135 cities across the country. Each candidate will have the option of specifying four cities of their preference while registering for the exam. The final exam venue will be mentioned in the admit card.
Important Dates:
8th August: Start of online registration process
22nd September: Last date for registration
18th October: Admit card available for download (available till exam day)
18th October: Disclosure of sample test paper
4th December: CAT 2016 exam date
2nd week of January: Announcement of result (tentative)
Additional Details:
For additional details, students can visit iimcat.ac.in or call the helpline number – 18002663549.
About CAT:
The Common Admission Test (CAT) is a computed-based mandatory exam for admission into the post-graduate Masters in Business Administration (MBA) courses offered by the Indian Institutions of Management (IIMs). The exam is also used for admission in other renowned institutes like Department of Management Studies, Indian Institute of Technology (Delhi), Shailesh J Mehta School of Management, Indian Institute of Technology (Mumbai), Indian Institute of Science (Bangalore), SP Jain Institute of Management and Research (Mumbai) and more.
Around 1.8 lakh students across India appeared for the CAT in 2015.