Congress names toilet after Rishi Kapoor, actor responds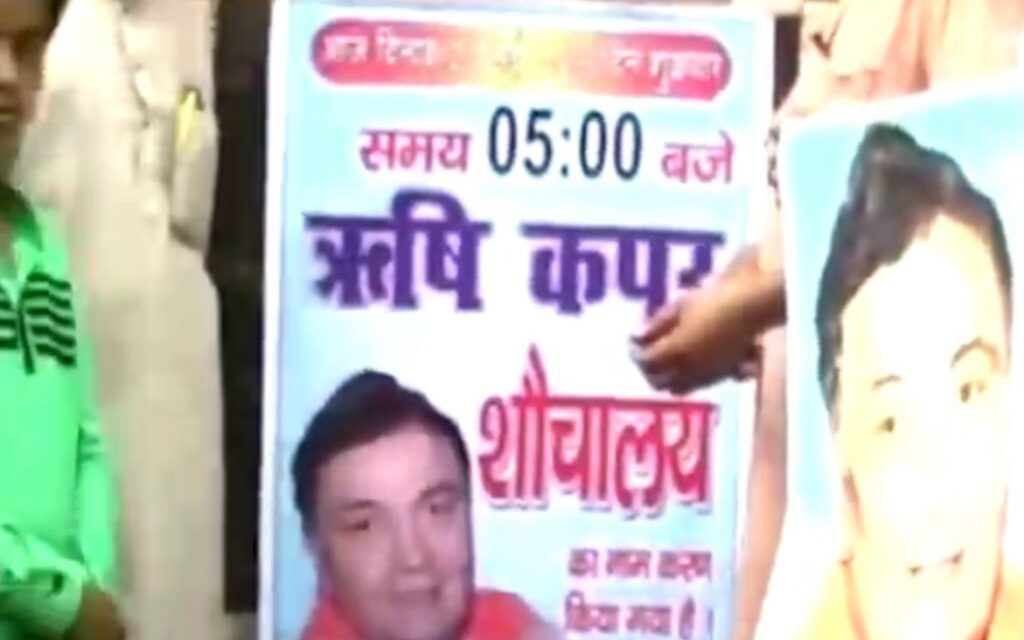 Local Press Co 5-point Snippet
1. Veteran actor Rishi Kapoor caused a stir last week when he took on the Nehru-Gandhi dynasty and questioned why most public assets in the country were named after them.
2. On May 19, the actor followed up on his previous tweets by posting a picture showing all the places in Delhi that were named after Indira Gandhi, Rajiv Gandhi, Sanjay Gandhi or Jawaharlal Nehru.
3. While his views sparked a nationwide debate, the Congress workers had been surprisingly mum about the matter. But, on Monday, members of the party from Allahabad in Uttar Pradesh responded to Kapoor's statements by naming a Sulabh toilet in Shivaji Park, Allahabad after the actor.
4. The party workers also justified the naming of public infrastructure in the country after the Nehru-Gandhi family by claiming that the country prospered under their leadership post independence.
5. Kapoor took the development in his stride and told Mid-Day that he was positively thrilled about it. He also told the daily that this way, he will be of some use to someone instead of being like the Congress loyalists who are of no use of anyone. He further added that he takes pride in the fact that the Sulabh Shauchalaya is named after him because it is the Prime Minister Narendra Modi's pet project right now.