Drought-hit village loses out on aid provided by Sachin Tendulkar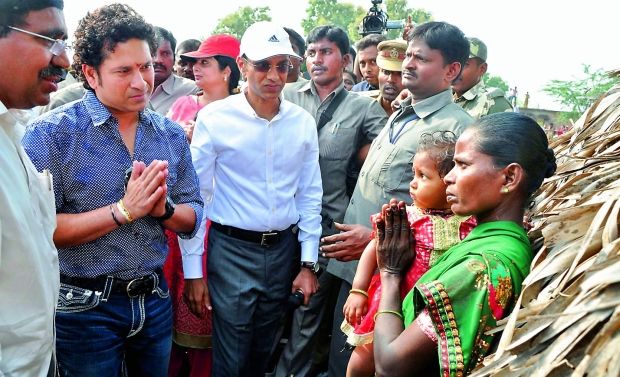 Local Press Co 5-point Snippet
1. Former cricketer Sachin Tendulkar had promised Rs 1 crore to drought-hit village of Wakala near Aurangabad, but the differences between the villagers has costed them the aid.
2. Tendulkar, being an MP, has the power to donate up to Rs. 1 crore. He decided to use the funds for the betterment of Wakala, but on the condition that the villagers present a plan highlighting the tender process regarding utilization of the provided funds.
3. Owing to a divide amongst the villagers on the basis of religion, caste, creed and political affiliations, the people of Wakala were unable to come up with a unified plan for the usage of the money.
4. As a result, tender agreements could not be finalized and the people of Wakala lost out on the funds. This incident has occurred at a time when drought-hit Marathwada villages like Wakala are in desperate need of funds.
5. Meanwhile, Wakala Gram panchayat member, Hattesingh Chaudhar, has refuted all the claims of discrimination and said that the villagers live in harmony despite the diversity.