Video: Bhiwandi residents forced to fight over water scarcity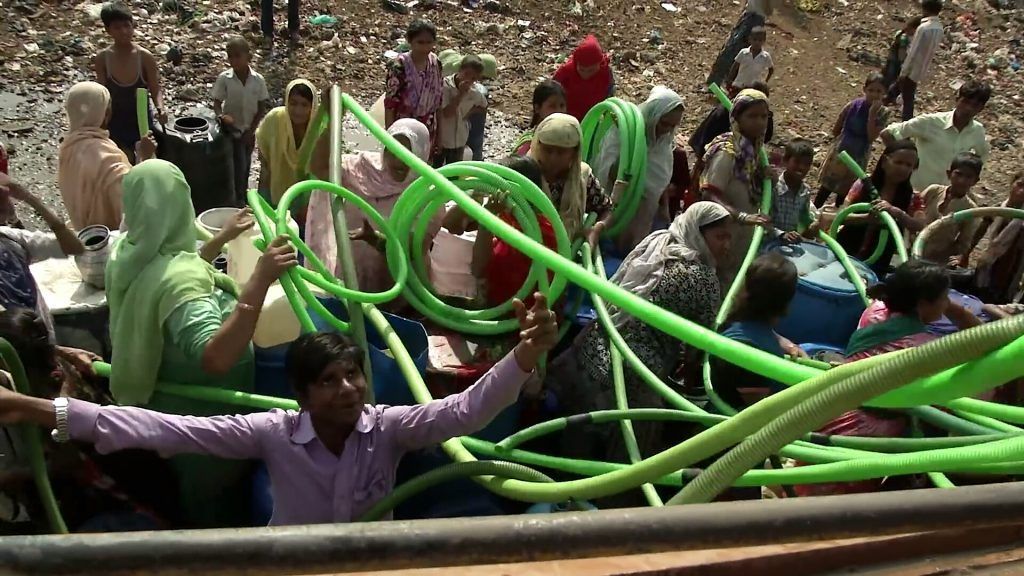 Local Press Co 5-point Snippet
1. Around 20 kilometers from Mumbai, residents of Gayatri Nagar in Nagaon (Bhiwandi) are facing water woes far severe than that of the maximum city.
2. The water scarcity is so acute that each lane in the Gayatri Nagar slum receives a tanker once in every four to five days. Moreover, the race to get water from the tanker is so intense that it has resulted in fights between the residents, with many reportedly injured.
3. However, the drought in area is man-made, given religion and politics are the primary cause of the water scarcity. Residents claim that the pipes carrying water to the area barely have any water. They have also alleged that since Gayatri Nagar is mostly populated by Muslim migrants from Uttar Pradesh, the local corporator is treating them differently as other areas under his authority have ample water supply.
4. When residents approached civic authorities for help, they were reportedly insulted and their problems were brushed aside.
5. The man-made drought in the vicinity has been in existence for three years now, and by looking at the present condition, it is likely to continue in the near future.
A video by IAmIn (part of DNA) perfectly captures the harrowing scene at Gayatri Nagar: