Great Grand Masti makers served legal notice for naming maid after 'Shiney' Ahuja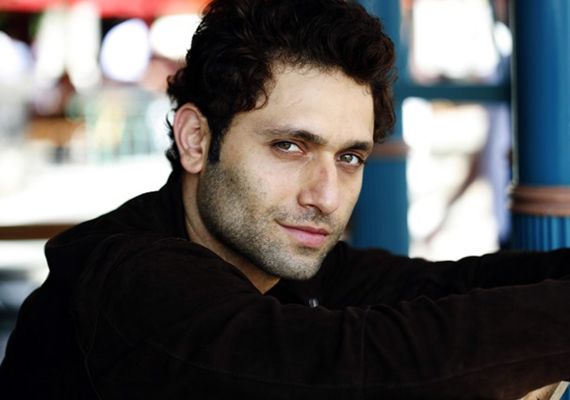 For the makers of 'Great Grand Masti', trouble didn't end with the online leak of their film.
A day before it's theatrical release, the makers received more troubling news in the form of a legal notice served to them by actor Shiney Ahuja, who apparently didn't like the fact that a character in the film was named after him. In the film, the actress who plays the role of a maid has reportedly been named after him, allegedly drawing a direct reference to Ahuja's 2009 case where his maid had accused him of rape.
The maid's character, played by actress Sonali Raut, is nicknamed 'Shiney' by the film's lead actors Vivek Oberoi, Riteish Deshmukh and Aftab Shivdasani. The actors are also shown flirting with her.
Ahuja, who is currently out on bail, sent a legal notice to the producers as soon as he learnt about the character from an entertainment portal. The actor has asked the makers, Ekta Kapoor, Jeetendra Kapoor and Inder Kumar, to remove all references to him from the film and issue a letter of apology.
Shiney's lawyer Neeraj Chaudhary told Indian Express, "The hearing of (Ahuja's) appeal is in progress before the Bombay High Court. In such a situation, producing a film using his name in a derogatory manner amounts to creating impediments in the free flow of administration of justice."
The notice further states, "The name of the maid 'Shiney' and the actors trying to find some 'masti' with her in the movie Great Grand Masti will have greater ramification and impact on the mind of the viewer and will tend to curtail or impair the freedom of the limbs of the judicial proceedings."
Indra Kumar, director-producer of 'Great Grand Masti', is yet to respond to the notice.
In June 2009, Ahuja was accused of rape by his maid. While the actor continued to maintain that he had consensual sex with her, the trial court judge convicted Ahuja and sentenced him to seven years rigorous imprisonment.
The actor, who started his career on a high note by winning the Filmfare Award for Best Male Debut, lost out on most of his projects since the sentencing. He was last seen in in Anees Bazmee's 2015 comedy film 'Welcome Back'.