High-speed Talgo train successfully completes Delhi-Mumbai trial in under 12 hours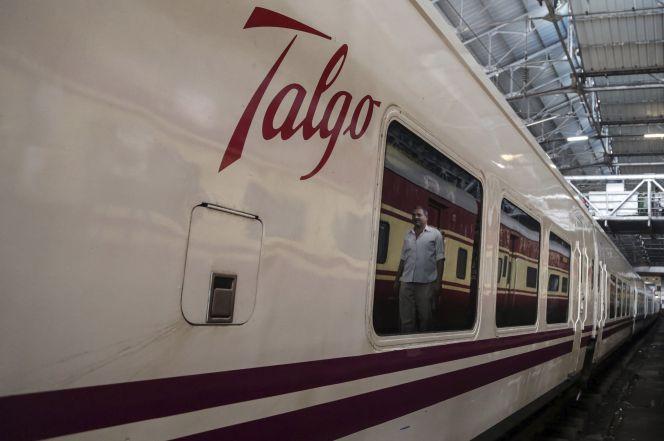 The high-speed Spanish made Talgo train completed its final leg of trial runs as it completed the Delhi-Mumbai Rajdhani route trial in less than 12 hours on Sunday.
The final trial to determine if the Spanish Talgo train can reduce the travel time between Delhi and Mumbai by four hours, delivering passengers at just under 12 hours to their destination, was conducted on Saturday. The Rajdhani Express, which is the fastest train on the route currently, covers the same distance in 15 hour and 50 minutes while travelling at 130 kmph.
The train left from New Delhi station at 2:45 pm. while running at 150 km per hour in its final trial. It reached Mumbai at around 2:34 am, covering the distance in 11 hours and 49 minutes.
Nine super light-weight coaches manufactured by Spanish firm Talgo, which can hit 200 km per hour, were imported to Mumbai in April. Besides being light-weight, the train also boasts of faster acceleration, deceleration, and negotiates curves better than conventional trains.
The earlier trial runs of Talgo train on the route were carried out at 140 kmph. During its previous run, which completed on Saturday, Talgo reached Mumbai 18 minutes later than scheduled. Traversing the 1,384 km stretch between New Delhi and Mumbai, the train – travelling at a speed of 140 km per hour – reached at 3.15 am instead of scheduled arrival at 2.57 am.
The Indian Railways had conducted the first trial run of Talgo trains on the Bareilly-Moradabad stretch in Uttar Pradesh, followed by the second trial run was conducted on the Palwal-Mathura section of the North-Central Railway.