Kanhaiya greeted with stones, shoes at Ambedkar Rally in Nagpur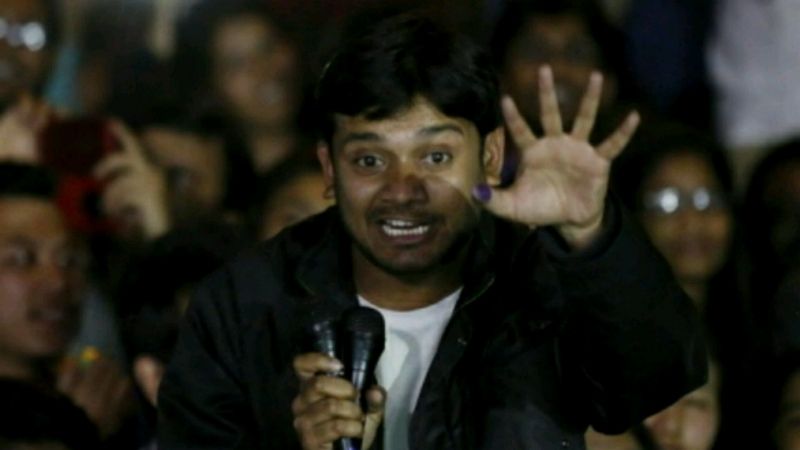 Jawaharlal Nehru Students' Union President Kanhaiya Kumar might be a hero in the JNU campus, but the media-made sensation was treated like an unwanted entity at a rally organised on the occasion of 125th birth anniversary of Dr Babasaheb Ambedkar in Nagpur today.
Kanhaiya had come all the way from New Delhi to address a public meeting. However, no sooner that he made his way to the dais, he was intercepted by a group of around 15 men that hurled shoes, slippers and abuses at him. The slogans of "Kanhaiya Kumar murdabad" filled the air and Kanhaiya was forced to leave the venue.
Earlier during the day, a group of men, supposedly belonging to Bajrang Dal, pelted stones on his car when he arrived in the city. While Kanhaiya did receive any injuries, police detained five people in connection with the attack.
Kanhaiya, along with two other students Umar Khalid and Anirban Bhattacharya, was arrested on sedition charges in February this year. They were released from jail on a 6-month bail last month.