Did you know Twitter stopped working for a good 40 minutes this morning?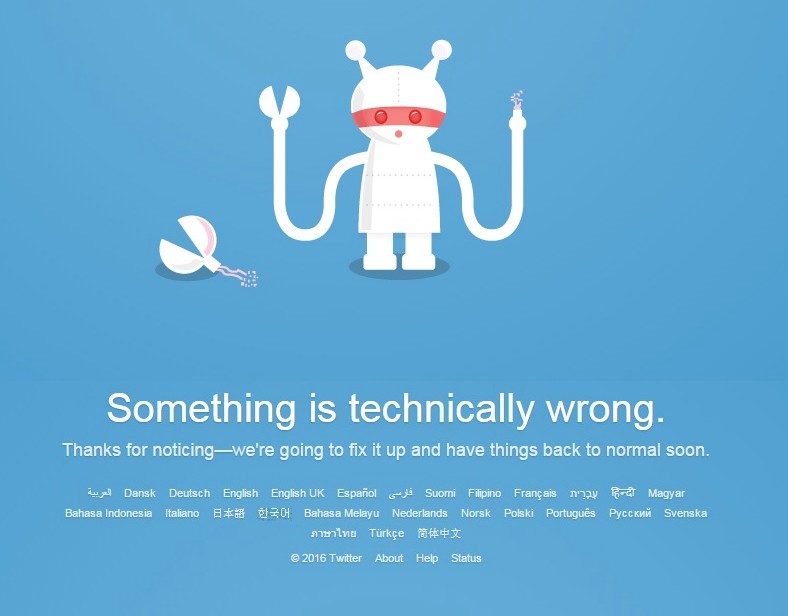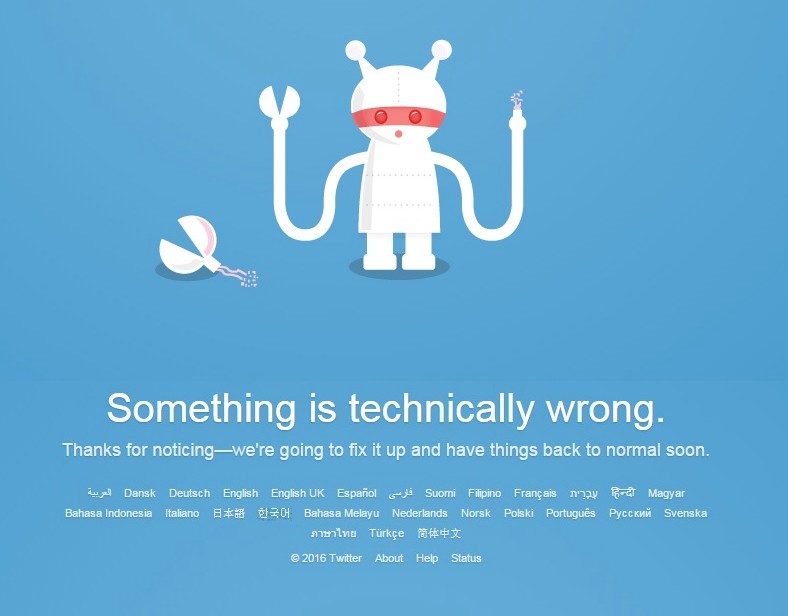 Those using Twitter on web browser or from apps were unable to access the service early this morning, though third-party programs like TweetDeck were functioning properly.
The website started displaying an error screen which showed: "Something is technically wrong. Thanks for noticing — we're going to fix it up and have things back to normal soon."
Services were completely resumed by around 10.30 am but by then, Twitter's page on Facebook had innumerable complains of the site being down. People trying to access Twitter via the mobile app also faced trouble as the feed wouldn't update.
Speculation is rife that the service went down due to LA Laker's basketball player Kobe Bryant's last game after going through a strong 20-season career in the NBA. The game started at 1 pm (local US time) — around the same time Twitter went caput.
While it may just be a coincidence, a fan page of the star player had earlier predicted three years ago that Bryant's retirement would break Twitter.