Mahad Collapse Day 3: Death toll rises to 17, dozens still missing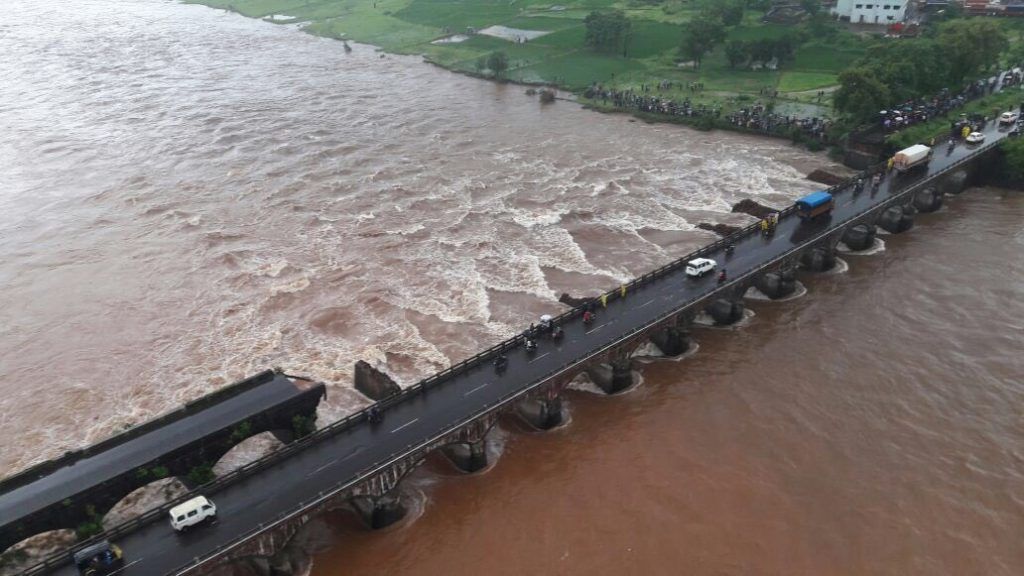 The search for the missing passengers continues on Thursday, following the collapse of a bridge on Mumbai-Goa highway late Tuesday night. Following the incident, at least 17 bodies have been found, with over a dozen still missing.
The incident happened around 11:30 pm on Tuesday, when a British-era bridge across the Savitri river gave in and collapsed under the river. The bridge was located 5 km from Mahad in Raigad District and around 160 km from Mumbai.
At least 7-8 private vehicles, including a Chevrolet Tavera and Honda City, and two Mumbai-bound state transport buses are believed to have fallen in the river. A total of 26 passengers were travelling in the ST buses, 8 were in the Tavera and 4 were travelling in the City.
By the end of Thursday's rescue operations, the bodies of the following fourteen deceased persons were found:
Pandurang Ghag (Ratnagiri)
Abid Chaogale (Ratnagiri)
Shrikant Kamble (Ratnagiri)
Prabhakar Shirke (Ratnagiri)
Ramesh Kadam (Ratnagiri)
Balkrishna Warak (Raigad)
Aneesh Chaughule (Chiplun)
Jaywanti Mirgal (Vakola, Mumbai)
Sampada Vaze (Ghatkopar, Mumbai)
Mangesh Katkar (Girgaon, Mumbai)
Sunil Baikar (Santacruz, Mumbai)
Aneesh Balekar (Borivali, Mumbai)
Prashant Mane (Borivali, Mumbai)
Snehal Baikar (Virar)
As of Friday, over 160 Coast Guard, NDRF and Navy personnel are conducting the rescue operations, with local police providing on ground logistical and technical support. A total of nine boats, eight divers, sever rafter teams and 35 local swimmers have also been deployed.
Since morning, three more bodies have been recovered and local authorities are currently working on identifying them. A few parts of the Tavera have also been recovered, while the search for the car itself continues.
Around 25 individuals are still believed to be missing.
Meanwhile, Maharashtra CM has announced a compensation of Rs 5 lakh for those who lost their lives in the incident. Passengers who were travelling in the state transport bus will receive Rs 10 lakh.
The state government also set up a help line to assist those seeking information. The helpline numbers are (02141) 222118 and 1077 (toll free).
Further details awaited.