Maharashtra government not spending 300 crore on 'building image', clarifies CM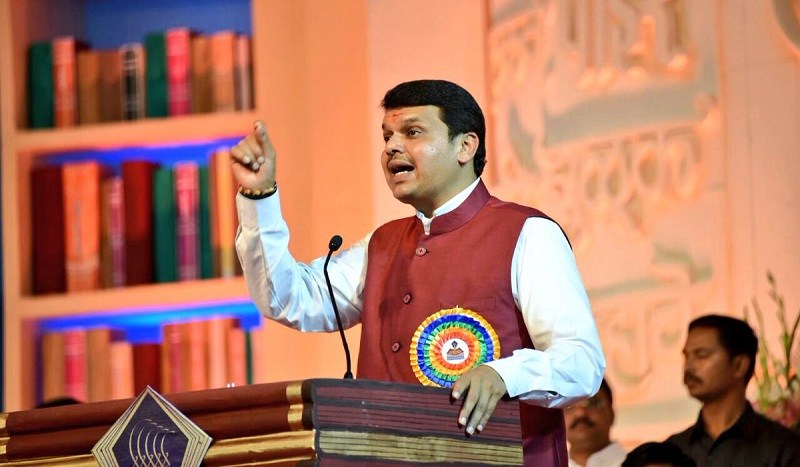 A day after multiple media outlets carried reports claiming that the state government was spending Rs 300 crore on building its image, Maharashtra Chief Minister Devendra Fadnavis rubbished them.
"The news about Rs 300 crores expenditure on social media by the Maharashtra government is totally false. We have total sanctioned annual budget for the Directorate General of Information and Public Relations (DGIPR) is only Rs 50 crores. So, this amount of Rs 300 crore is totally false," the CM said.
"And this has not happened for the first time, it's a very old and set pattern of empanelment of agencies for publicising government's good works and initiatives," he added.
According to an official statement, the Supreme Court has made it mandatory for all its ministries, departments, divisions, corporations to issue advertisements only through DGIPR.
Since the two-year tenure of previous empanelment was about to expire, the procedure for the appointment of new agencies was undertaken.
"Write whatever you have to write on social media we are bit fearful about that. We are just concerned about the fake IDs which are trying to defame people with false and vicious posts and trying to disturb communal harmony with fake IDs. We will take action against them," he stated.
Earlier, reports were doing the rounds that private agencies were appointed to make sure that the welfare schemes, development initiatives and policies of various departments are conveyed properly to the people.
Reportedly, these agencies were given task of formulating and implementing "a result-oriented comprehensive social media promotion strategy" for government campaigns and will work for the DGIPR.