Rajasthan textbooks now include an open letter by a cow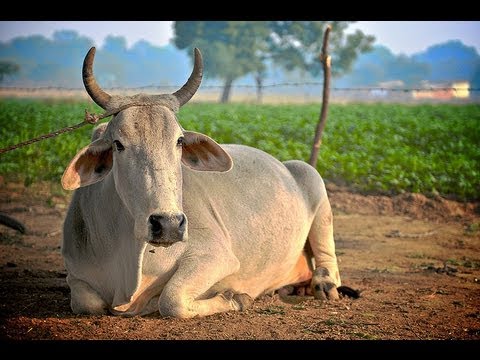 The Vasundhara Raja-led administration of Rajasthan has taken cow worship to a whole new level.
Not many are aware of the fact that the current Rajasthan government has a ministry dedicated to the domesticated animal called the Directorate of Gopalan. If that wasn't enough, cows have now made their way to children's textbooks as well.
The state's education board has devoted an entire chapter featuring an open letter by a cow. This chapter appears in the revised Hindi textbook for students of Standard fifth.
The said chapter showcases images of Hindu gods with an even bigger picture of a cow in the background, listing the pros of treating cows as 'our mothers'. The letter opens with the cow addressing the children as "my sons and daughters" and quotes, "I give every individual strength, intelligence, long life, health, happiness and prosperity. Those who feel (my importance) consider me as their mother and I love them like my offspring."
Further, it goes on to talk about cow's contribution to the society and mentions, "I produce the elixir of life in the form of milk, butter and ghee. My urine and excreta produces medicines, fertilisers and pesticides. My offspring, bullock, helps you in agriculture. I also purify environment by breathing."
When asked about this chapter by a leading daily, Otaram Dewasi Minister of the Directorate of Gopalan, was all in favour of it. He said that this was a positive move towards creating awareness about cows.
Additionally, sources revealed this open letter by the domestic animal was for reading-only and carried no weightage for exams.