Padmaavat: SC refuses to modify order, Karni Sena chief agrees to watch film before release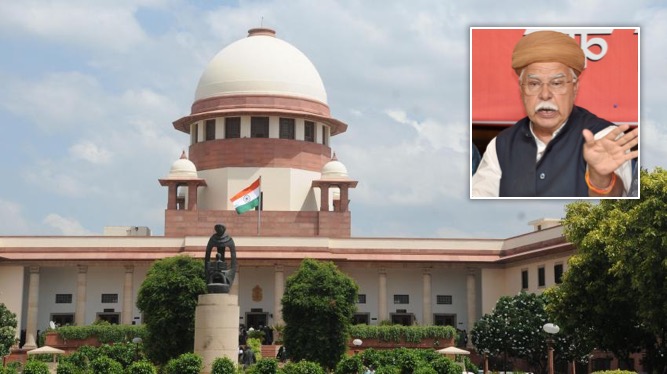 The Supreme Court on Tuesday refused to modify its earlier order pertaining to lifting the ban on Sanjay Leela Bhansali's magnum opus 'Padmaavat'.
Additional Solicitor General (ASG) Tushar Mehta, appearing for the state of Rajasthan, argued before SC, "I am not saying that allow me to ban the film, I had moved the Apex Court for certain modification of the Apex court's earlier interim order."
To this, the three-judge bench, headed by Chief Justice of India Dipak Misra observed, "People must understand that there is a statutory body, and also we have passed an order. States must obey court orders."
The SC also re-iterated that states will have to ensure law and order during the film's screening.
Rajasthan and Madhya Pradesh governments had filed plea seeking modification in the apex court's order, which had paved the way for the release of the controversial film.
The top court last week set aside the notification passed by the states of Madhya Pradesh, Haryana, Rajasthan and Gujarat to ban the release of 'Padmaavat'.
The flick ran into trouble after members of several Rajput groups accused the director of the film, Bhansali, of distorting history. The film is based on 16th-century Sufi poet Malik Muhammad Jayasi's epic poem 'Padmavat'.
Meanwhile, Karni Sena founder Lokendra Singh Kalvi has agreed to watch the film on Bhansali's invitation prior to its theatrical release.
"We are ready to watch the film. We never said that we will not watch the film. The filmmaker assured us one year ago that he will go for a special screening and now he has written for the screening and we are ready for it," Kalvi told PTI over the phone.
While the SC order might have offered some respite to the film's producers, it has done little to deter the resolve of Rajput factions which they continue to intensify their protest against the film's release.
Over the last 48 hours alone, incidents of vandalism have been reported from a number of states like Rajasthan, Haryana, Uttar Pradesh among others.
The film will release in the regular and 3D format in Hindu, Telugu and Tamil languages on January 25.