Rahul Gandhi served notice for disclosing identity of abused minors on Twitter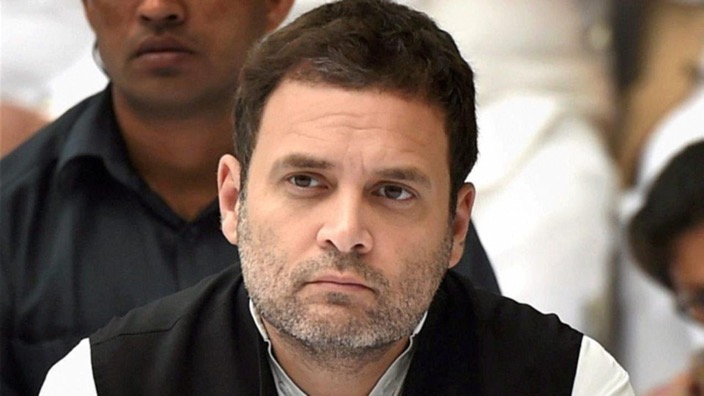 The Maharashtra State Commission for Protection of Child Rights on Wednesday issued a notice to Congress president Rahul Gandhi and Twitter for 'disclosing' the identity of two minor boys who were victims of assault.
Mumbai-based Amol Jadhav had filed a complaint against Gandhi and Twitter in the matter.
President of the commission Pravin Ghuge said he has sought a reply from both as to why action should not be taken against them under the Juvenile Justice Act, 2015 and the Protection of Children from Sexual Offences Act, 2012.
As per the law, the identity of minor victims cannot be disclosed. The commission has sought the reply within 10 days.
"I issued notices to Gandhi and Twitter as they have disclosed the identity of victims," Ghuge was quoted as saying.
A video purportedly showing two minor boys being stripped and beaten up for swimming in a well belonging to a farmer in Jalgaon district of Maharashtra had gone viral last week.
Gandhi had tweeted about the incident tagging the video, and blamed the BJP and Rashtriya Swayamsevak Sangh (RSS) for rising atrocities against backward classes.
While Gandhi is yet to respond to the notice, Mumbai Congress chief Sanjay Nirupam dismissed it, calling it nonsensical.
"The notice is nothing but bakwaas (nonsense). The notice should have been sent to the Maharashtra chief minister who has failed to protect the rights and dignity of children. Rahul Gandhi simply highlighted this sorry state of affairs," he said.
Gandhi, incidentally, is also facing a criminal defamation case for his alleged remarks against the RSS.