Raid on Priyanka Chopra's brother's club, 10 booked for betting on IPL matches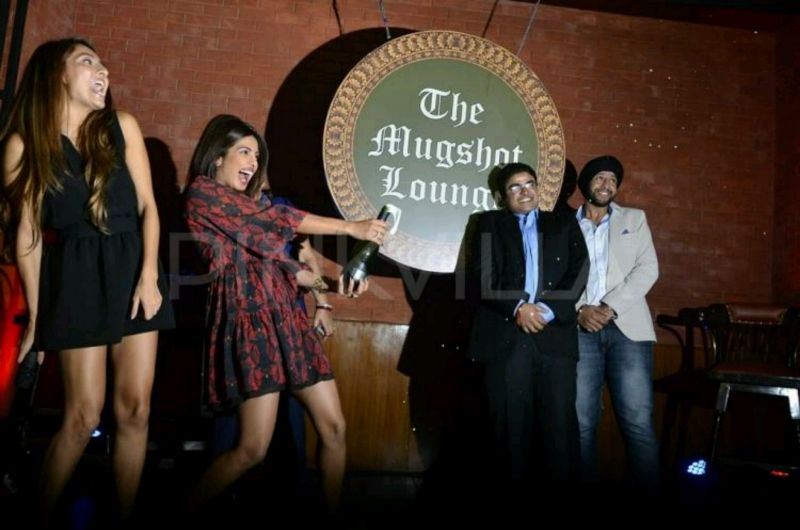 Local Press Co 5-point Snippet
1. The Crime Branch, at around 11.30 pm on Wednesday, raided a Pune-based pub and arrested 10 businessmen for betting on the IPL match between Sunrisers Hyderabad and Kolkata Knight Riders.
2. The pub named 'The Mugshot Lounge' is owned by B-Town's leading lady Priyanka Chopra's brother, Siddharth Chopra. The accused had booked a private room there and were in constant touch of three bookies, Gujarat-based Amit Patel, Devang Mehta of Pune and Rahul Shah from Panvel.
3. The cops and the anti-extortion cell recovered Rs 4.50 lakh, mobile phones and iPads from the betting spot and the businessmen admitted to the crime during the interrogation.
4. The arrested businessmen have been identified as Rahul Lodha (23), Ankush Gandhi (23), Darshan Nibjiya (23), Jatin Gudesha (24), Harsh Porwal (21), Raj Oswal (23), Yogesh Oswal (25), Siddharth Jain (24), Shreyas Jain (26) and Bhavik Jain (22).
5. The Koregaon police has registered a case against them under relevant sections of the Bombay Prevention of Gambling Act. Meanwhile, a manhunt has been launched to nab the three bookies who are still absconding.