Railways launches faster, cheaper Delhi-Mumbai Rajdhani service from today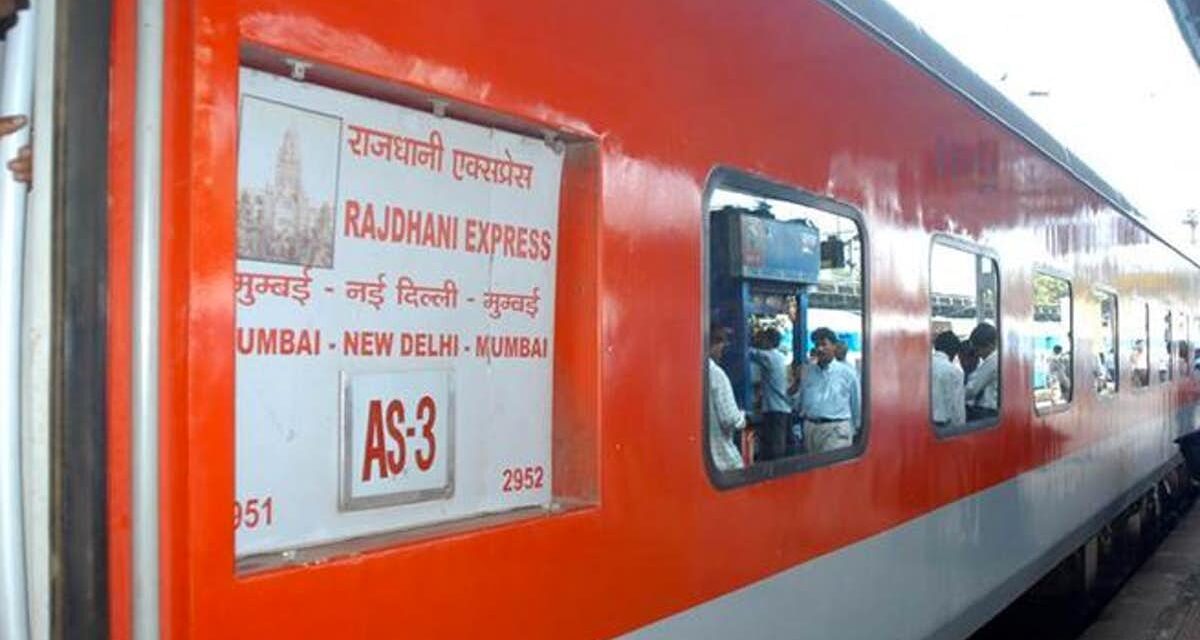 The Railways on Monday launched a cheaper and faster Delhi-Mumbai Special Rajdhani Express service, which will run three days in a week and without any flexi fare.
The Railway Ministry first announced the service on Friday.
The new Rajdhani Express service will decrease the travel time between Mumbai and Delhi by two hours, and its fare will be Rs 600 to 800 less than the existing one.
"To fulfil the long overdue demand of passengers and to provide faster and convenient connectivity to passengers between two metros Delhi and Mumbai, Railways is introducing a new Special Rajdhani Express between Delhi and Mumbai from October 16," the Ministry of Railways said in a statement.
The Ministry also said that the train would be introduced on experimental basis for three months (from October 16 to January 16) to gauge the response of the public to a concept of flat increase in fares against existing flexi fare.
Railways said that with the introduction of new Rajdhani Express, the travel time will be reduced from about 15 hours 50 minutes to 13 hours 55 minutes. It will stop at Kota, Vadodara and Surat railway stations only.
The railway officials said to increase the maximum speed of the train to 130 kmph, it will be hauled by two WAP5 locomotives of 5,400 horsepower each.
The Rajdhani Express train will comprise of one first AC, two 2AC and twelve 3ACs and one pantry car. The fares of the new special train would be 20 percent more than the base fares for existing New Delhi-Mumbai Rajdhani without any flexi fare.
The fare for Special Rajdhani in 3rd AC and 2nd AC will be around 19 percent cheaper than the maximum flexi fare of 3rd AC in Mumbai Rajdhani.
For example, against the maximum flexi fare of existing Mumbai-Delhi Rajdhani for 2nd AC of Rs 4,105, the new train will cost Rs 3270. Similarly, compared to the 3rd AC flexi fare of Rs 2925, the fares of this new service will be Rs 2,325.
The Special Rajdhani Express will depart from Hazrat Nizamuddin on Wednesdays, Fridays and Sundays at 4.15 pm and would reach Bandra Terminus at 6.10 am next day.
It will leave Bandra Terminus on Tuesdays, Thursdays and Saturdays at 4.15 pm and reach Hazrat Nizamuddin at 6.10 am.
On September 9, 2016, Railways introduced flexi-fare for premier trains like Rajdhani, Duronto and Shatabdi. Under this, the base fare increases by 10 percent with every 10 percent of berths sold, subject to a prescribed limit.
There was no change in the existing fare for 1AC and EC class of travel. However, on December 19, Railways started to provide 10 percent rebate on any seat left vacant after the preparation of the chart.
With IANS inputs