Ringing Bells to deliver 65,000 'Freedom 251' smartphones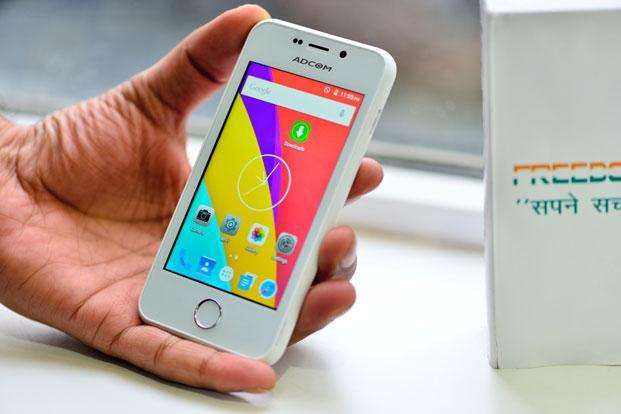 If you were one of the thousands who had placed an order for the 'World's Cheapest Smartphone', you might just be able to get your hands on one pretty soon.
Ringing Bells, the company behind the infamous Rs 251 smartphone 'Freedom 251', announced that it will soon be shipping 65,000 more units of the handset to its customers. Last month, the manufacturer had reportedly delivered 5,000 units.
At the time of launch, Ringing Bells had claimed to have received over 7.5 crore registrations for the Freedom 251 smartphone. It selected the 'lucky' recipients of the first batch on the basis of a lottery system.
"Ringing Bells is all set to fulfill its promise of delivering 2,00,000 smartphones to the customers. We started the process of lottery few days back, and now we are dispatching the units to the people," said the company in a statement.
The company started the deliveries with states such as Maharashtra, Madhya Pradesh, New Delhi, Punjab, West Bengal, Haryana, Himachal, Bihar, Uttarakhand, J&K, Jharkhand, Rajasthan and Uttar Pradesh.
Ringing Bells had started selling the Freedom 251 smartphone on their website in February this year. At the time of launch, it had gained massive publicity when it marketed the Freedom 251 as the 'world's cheapest smartphone'.
It even inspired a few copycats, none of whom managed to gather the same momentum.
However, the company soon came under fire after experts started questioning its credibility and debunking their cost justification. The newly created website, the non-functional helpline numbers and lack of a manufacturing unit were some of the other factors that contributed to the change in public sentiment.
During the two day order window, the company's website crashed multiple times due to the supposed 'overwhelming response' of prospective buyers. Despite the hiccups, it claimed that 30,000 customers had successfully paid for the phone.
Later, BJP MP Kirit Somaiya along with few other members of parliamentary committee lodged an FIR against Ringing Bells at a police station in Noida and demanded an investigation by government agencies. Following which, Ringing Bells announced that it will refund the entire amount collected online and allow customers to pay for the phone using cash on delivery.
For the 65,000 handsets, which the company will start shipping soon, customers will have to pay Rs 291 at the time of delivery – Rs 251 for the phone and Rs 40 delivery charges.
The exact date by when the delivery will be fulfilled was not revealed.