Rupee at an all-time low: Breaches 70-mark against US dollar for the first time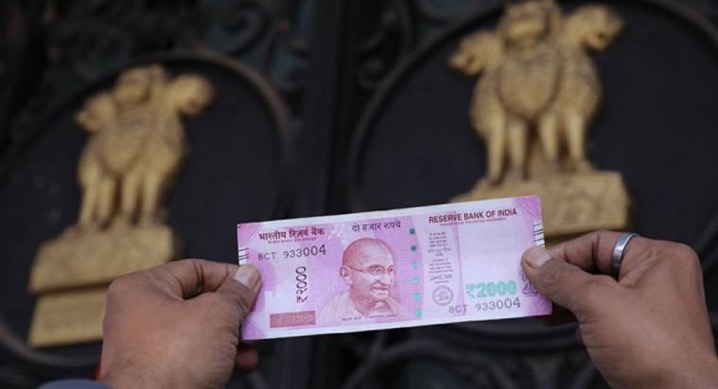 The rupee breached the 70-mark for the first time against US dollar on Tuesday, continuing its falling streak from yesterday when it crashed a mammoth 110 paise amid fears of an economic crisis in Turkey.
The rupee hit an all-time low of 70.08 during the intra-day trading today.
It had recorded its biggest intra-day fall in five years on Monday, hitting the all-time low of 69.93, followed by a global currency crisis after the Turkish lira witnessed a rout.
On Monday, the rupee ended the day as the worst performer in Asia due to the cascading effect brought on by the collapse of the Turkish lira on other emerging market currencies. It has slipped 9 percent since the turn of this year.
"The fall in rupee is in line with global decimated emerging markets currency, accentuated by the Turkish crisis," said Sanjiv Bhasin, executive VP-Markets & Corporate Affairs, India Infoline.
"It should be a good catalyst for exports and also makes up for overvaluations of rupee versus fiscal deficit to calm the people with a negative perception," he added.
A senior treasury official of a public sector bank had told PTI yesterday that, "RBI will not be comfortable at these levels. It was seen defending rupee at all levels".
"Broader emerging-market currency movement, dollar strength, and the trend in crude oil prices will drive the outlook for the rupee in the immediate term," news agency Bloomberg quoted Aditi Nayar, principal economist at ICRA, as suggesting.
India's currency is reportedly among the hardest hit in Asia from the recent Turkey-led sell-off in emerging assets, thanks to a wide current account deficit (CAD) that are already strained by higher oil prices.
In Tuesday's early trade, rupee had recovered to some extent before tumbling again.
At 10.50 am, the 10-year benchmark bond yield inched up to 7.82 percent after staying muted in early trade. The equity market was holding up, with Sensex and Nifty gaining almost half a percent each.
A weaker rupee could make it difficult for the RBI to keep inflation in check.
With agency inputs