CR to spend Rs 51 crore on restoring CSMT heritage building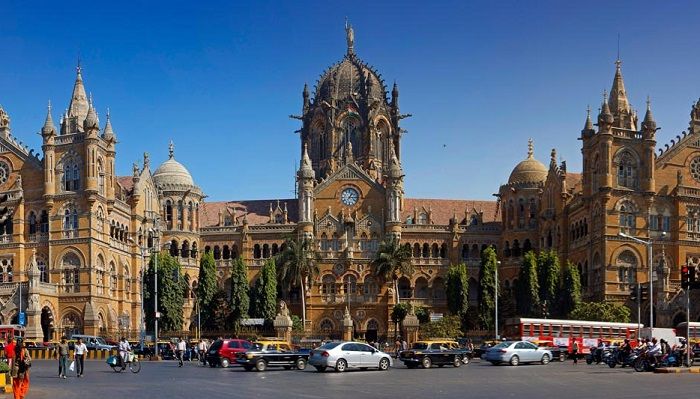 Central Railway is set to restore the iconic Chhatrapati Shivaji Maharaj Terminus (CSMT) in Mumbai to its past glory with the help of artists skilled in stone carving.
The UNESCO recognised world heritage site has been chosen among the ten places to be upgraded and restored under the central government's 'Swachh Bharat Mission'.
The 130-year-old building houses the Central Railway's headquarters and also platforms of suburban and long distance trains.
The total budget of the restoration project is Rs 51 crore and the State Bank of India's CSR arm SBI Foundation has committed Rs 10 crore for conservation of the building, located in south Mumbai.
"The conservation and restoration of this heritage building is underway as per the international norms and methodology, and skilled artists have been roped in for the stone carving work," Central Railway's chief spokesperson Sunil Udasi said yesterday.
The works include landscaping and restoration of the CR general manager's office located in the CSMT premises, the facade of the Old Annexe building and the structure's compound wall, he said.
"The Indian National Trust for Art and Cultural Heritage (INTACH) has been appointed as a consultant for the project," Udasi said.
The prestigious J J School of Arts here has been entrusted with the task of doing centralised air-conditioning of CSMT and the Central Building Research Institute, Roorkee, has been asked to give a report on how to maintain the strength and stability of the structure, he said.
The CSMT is the second most photographed monument in the country after the Taj Mahal at Agra in Uttar Pradesh, Udasi said.
The structure, which took nearly 10 years to be constructed, gave the 19th century Mumbai its gothic city look. It was designed by British architect F W Stevens in Victorian style well aided by traditional Indian themes in 1878.
Originally named as the Victoria Terminus, it was built at a cost of around Rs 16 lakh.