TCS cuts down food wastage with the help of a board and marker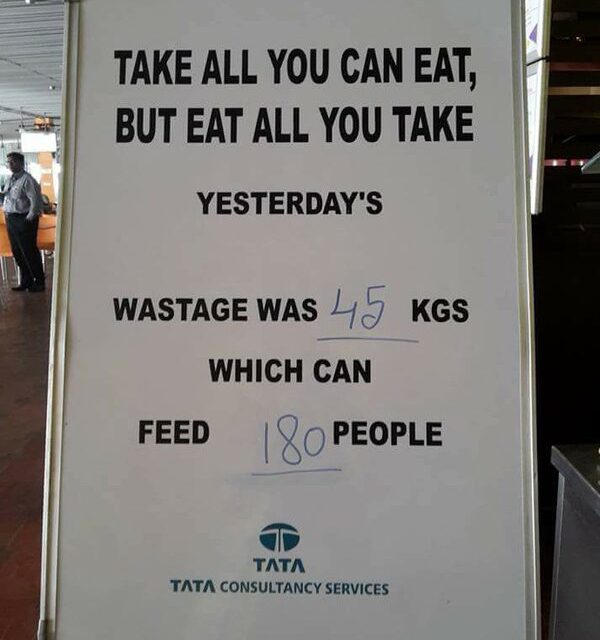 Local Press Co 5-point Snippet
1. In a bid to curb food wastage at the workplace, Tata Consultancy Services' (TCS) Bengaluru office came up with a simple and effective idea.
2. On Thursday the office's canteen put up the above board right at the entrance to ensure everyone who came to eat read the message before they did. The message read – 'Take all you can eat, but eat all you take'.
3. In addition to the quote, the board also mentioned the amount of food wasted the previous day and how many people could have possibly been fed from it.
4. Employees were surprised to see the board at first, but it's effectiveness was evident from the very first day as canteen workers reported a substantial decrease in the food wastage.
5. As per UN's 2015 report, India is home to over 194 million hungry people- the highest in the world. In a scenario like this, TCS's brilliant effort to curb food wastage can go a long way in curbing our nation's hunger problem.