Terror industry crippled, fake currency smuggling stopped post demonetization: Kiren Rijiju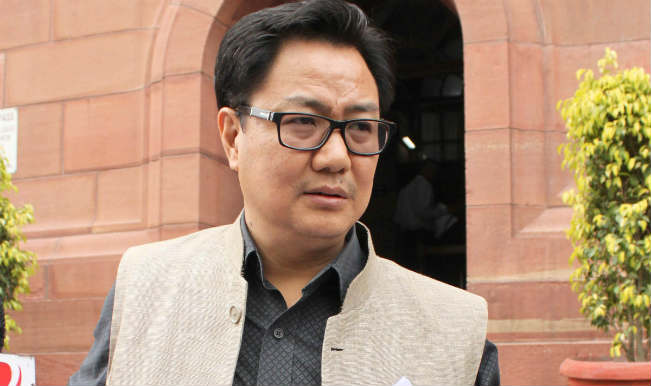 Terror funding has been drastically impacted post the demonetization of Rs 500 and 1,000 notes as the counterfeit supply from Pakistan was affected, Minister of State for Home Affairs Kiren Rijiju told Lok Sabha today.
The minister also said that incidents of stone pelting in the Kashmir valley had reduced due to this move.
"The biggest impact of demonetization is that it has led to a decline in stone pelting incidents in Jammu and Kashmir. Apart from it, the decision, has badly hit terror funding," Rijiju said in response to the query raised by BJP MP Rama Devi during Question Hour.
The MP had asked if the decline in stone pelting incidents was a testament to the fact that separatists were paying stone pelters and other anti-national elements with the now defunct notes.
Earlier, in an interview to Mail Today, Rijiju also said that smuggling of fake notes has come down to zero since the high value currency was demonetized.
"Incidents of smuggling of Fake Indian currency notes (FICN) have come down to zero from November 8, since Prime Minister Narendra Modi's announcement demonetizing old Rs 1000 and Rs 500 currency notes," he said.
The minister also said that the decision had broken the financial backbone of anti-India terror groups in the north-east region, extremist groups, terrorists and separatists.
"Now they have no money. We have an input about north-east insurgents trying to bring truckloads of old Indian currency to deposit them in banks. But they will not succeed. Apart from the police, intelligence agencies are also watching bank deposits very closely," the minister added.
Meanwhile, the government is also tightening its grip to ensure other illicit activities like extortion, abduction etc are brought down.
"There is a plan. It is being fine tuned. The Modi government will ensure development reaches the terror and insurgency affected areas. Already youth are sending feelers they want to return to mainstream. Minus funds, the terror industry will be crippled," Rijiju concluded.