More trouble for Kapil Sharma: AI to warn him for misbehaving on flight, Sony rumoured to cancel show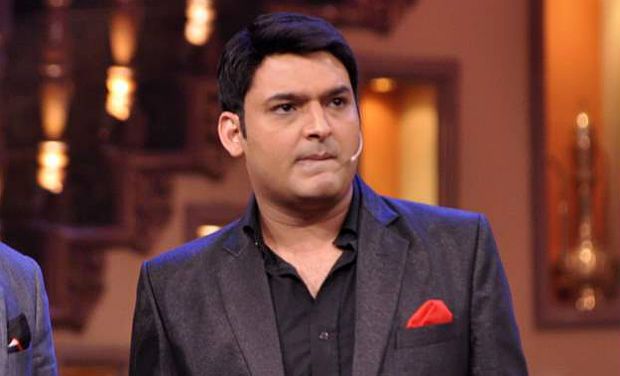 After grounding Shiv Sena MP Ravindra Gaikwad, national carrier Air India is now planning to issue a warning to comedian Kapil Sharma, who had also created ruckus on one of their international flights last week.
The airline's action comes in the wake of recent incidents where VVIPs have caused delays, threatened or assaulted staffers and inconvenienced other passengers.
The host of 'The Kapil Sharma Show' was travelling back to India with his team onboard the Melbourne-Delhi flight (AI 309) on March 16. The troupe, along with one elderly woman, were the only ones seated in the flight's business class.
During the flight, Sharma allegedly got drunk and started abusing his co-actors Sunil Grover, Ali Asgar, and Chandana Prabhakar. He even assaulted Sunil physically.
When other passengers heard the commotion, the cabin crew intervened and asked the actor to remain calm. Sharma apologized for his behavior and returned to his seat.
A few minutes later, he got back up and continued the tirade against his fellow comedians. This time, the crew alerted the flight's pilot, who reportedly warned the inebriated comic to behave or face consequences.
Sharma returned to his seat once again and slept for the remaining leg of the journey.
Following the incident, Air India chief Ashwani Lohani asked the flight's crew to submit a report on Sharma's inflight behaviour. The airline is expected to issue a warning once the report is submitted this week.
Last week, the carrier also filed a police complaint against Shiv Sena MP Ravindra Gaikwad for assaulting one of their employees and delaying its flight by over 40 minutes.
Incidentally, being warned by the airline isn't the only aftermath of his unruly behaviour. Since the scuffle with his team members, Sunil, Ali and Chandan have all refrained from shooting for the show and are rumoured to go their separate way.
Some reports even suggest that the show's producer Preeti Simoes is planning to quit the show.
Meanwhile, a source from Sony, the channel that airs 'The Kapil Sharma Show', has said that the channel may not renew the show's contract when it comes up for renewal next month.
However, an official confirmation from the channel is awaited.