Video: Delhi girl stabbed 28 times by stalker in Burari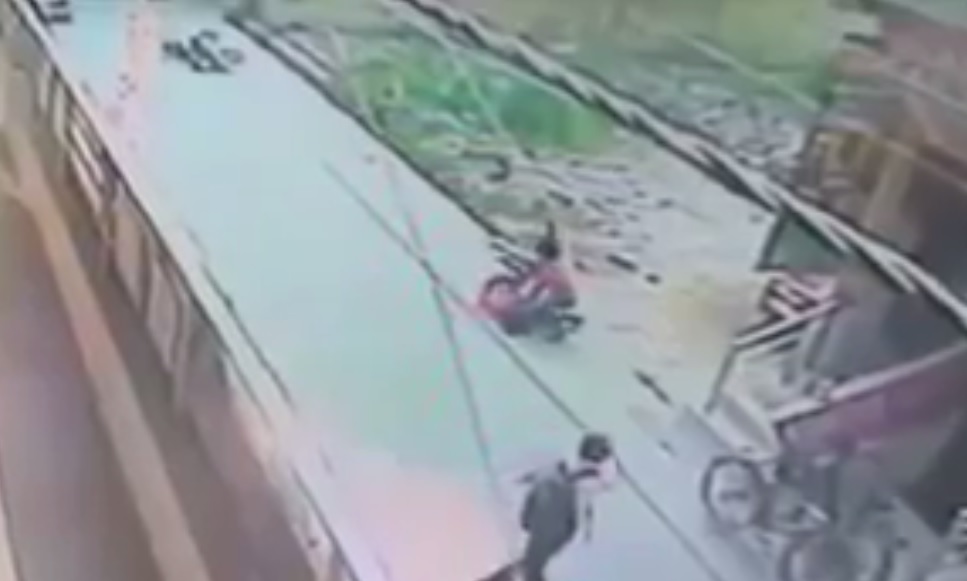 In a shocking incident, a 21-year-old woman was brutally stabbed to death in broad daylight by her 34-year-old stalker, who attacked her nearly 28 times as passersby looked on in north Delhi's Burari area.
The accused, identified as Surender Singh, carried out the frenzied attack when the victim, Karuna, was walking through the area at 9 AM. She was a teacher at Novel Reaches School.
Scooterists and passersby looked on as Singh dragged the girl, who fell down as she tried to save herself, and relentlessly attacked her. Singh stabbed the woman at least 28 times.
A man tried to approach but backed off and left from there.
"The woman was stabbed publicly in Burari area at 9 am by the accused, named Surender Singh, who was known to her. No one came to her rescue," Deputy Commissioner of Police (North) Madhur Verma told reporters.
"He was later chased by the public and beaten up and handed over to police," he added.
Karuna was declared brought dead at a trauma centre in ISBT. According to the police, the assailant was in the process of getting a divorce from his wife.
According to a senior police officer, Singh had been stalking the girl for a year but she resisted his advances.
The victim used to learn computer at a training centre owned by the accused and he fell in love with her, police said.
The victim's family had lodged a complaint against the stalker six months back but both the families reached a compromise and the accused had stopped stalking her, said the victim's family.
"The man was harassing my sister for a long time. He stays in Rohini. We had registered a complaint after which he had calmed down until now," ANI quoted the victim's brother as saying.
Video (discretion advised):