Video: Guard brutally assaults woman for breaking line at hospital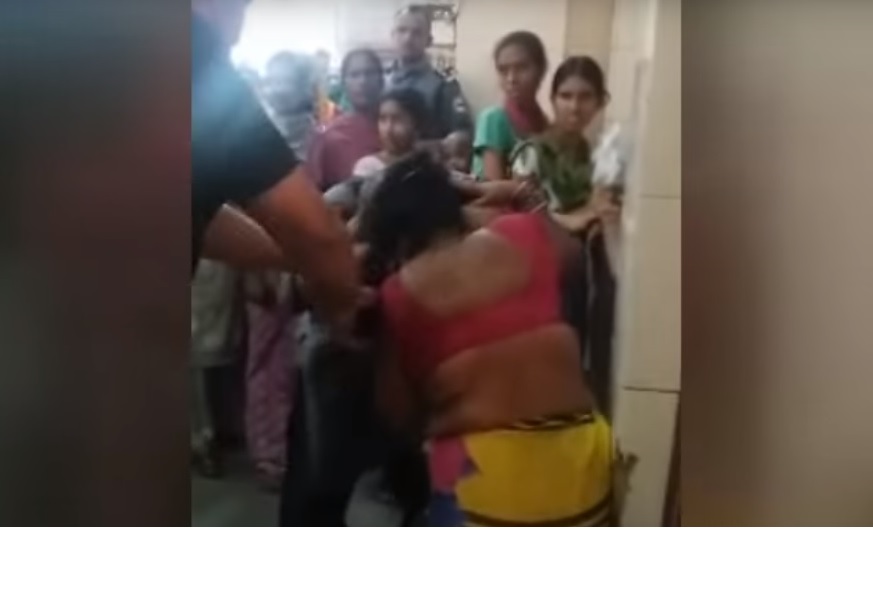 Local Press Co 5-point Snippet
1. The Delhi police, on Tuesday, arrested a woman guard from Sanjay Gandhi hospital for allegedly beating up a patient's mother for not staying in line.
2. The victim, 35-year-old Usha, had come to the hospital to get her daughter's eye injury treated. According to the police, when she realized that the registration queue for Out Patient Department (OPD) was too long, Usha took her daughter and went ahead so that she could make her sit nearby.
3. When Usha returned to her original spot in the line, a lady guard thought that she was jumping the line and slapped her. This led to an argument between the duo. Later, the guard was joined by her colleague, who reportedly started beating Usha.
4. The guards stopped beating the woman after other patients intervened. An onlooker even managed to record the incident on his smartphone, which clearly shows the guards brutally thrashing the woman.
5. Police arrested one of the guards and booked her under sections 323 (assault), 341 (punishment for wrongful restraint), 34 (common intention). She was later released on bail. Meanwhile, an inquiry has been ordered into the incident.
Watch the video here: