Only if Kangana is the hero of a film, I will be the heroine: Irrfan Khan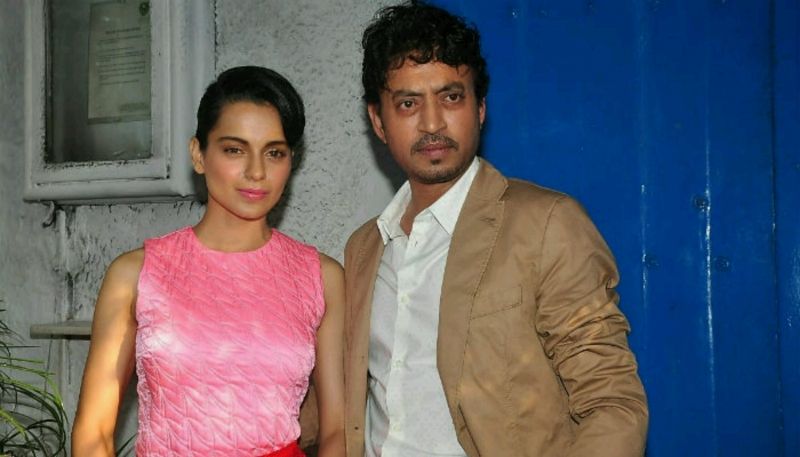 Local Press Co 5-point Snippet
1. Recently, reports of Kangana Ranaut quitting Indo-French film 'Divine Lovers' opposite Irrfan Khan did the rounds of social media. After which, Zareen Khan was roped in to replace the 'Queen' actress.
2. When, at the launch of his upcoming film 'Madaari', Irrfan was asked about doing a film with Kangana, the actor was at his sarcastic best. He quipped, "Kangana has gone beyond reach. I think I will work with her only if I wish to be a heroine. If I get a script in which she plays the hero and I am the heroine, only then will I do it."
3. Reports suggest that Irrfan Khan was clearly hinting at Kangana's recent statements that there are three heroes in her upcoming film Rangoon- Saif Ali Khan, Shahid Kapoor and Kangana herself.
4. Buzz is also that Kangana opted out of 'Divine Lovers' stating that she is interested in doing only solo leads. The 'Queen' actress, now prefers to take only the center stage and not being a typical Bollywood heroine.
5. We wonder what Kangana has to say about Irrfan's wish of him being the heroine and the actress to be the hero of a film.