India's first solar-powered train to run by the end of this month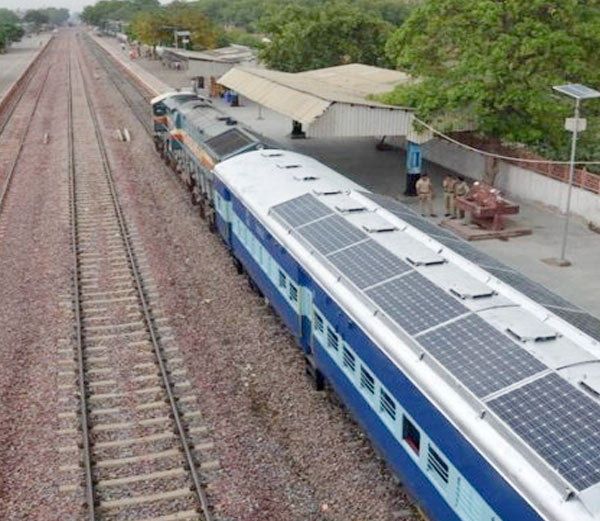 Local Press Co 5-point Snippet
1. In a bid to make transport eco-friendly, the Railways will conduct a trial run of the country's first-ever solar powered train in Jodhpur by the end of this month.
2. The entire rake will be fitted with solar panels which will power lights, air conditioners and fans across all the coaches. However, it will be pulled by normal diesel-powered engines.
3. Based on the results of the trial run, the route on which the train would serve commuters will be determined.
4. This locomotive will not only be environmental friendly, but also cost effective. As per studies, by making use of a solar-powered train, the Indian Railways can reduce their annual diesel consumption by about 90,000 litres.
5. Additionally, solar-powered rakes will also shrink carbon dioxide emission by over 200 tonnes.