Priyanka Chopra's 'negativity' got her dropped from the Baywatch official pic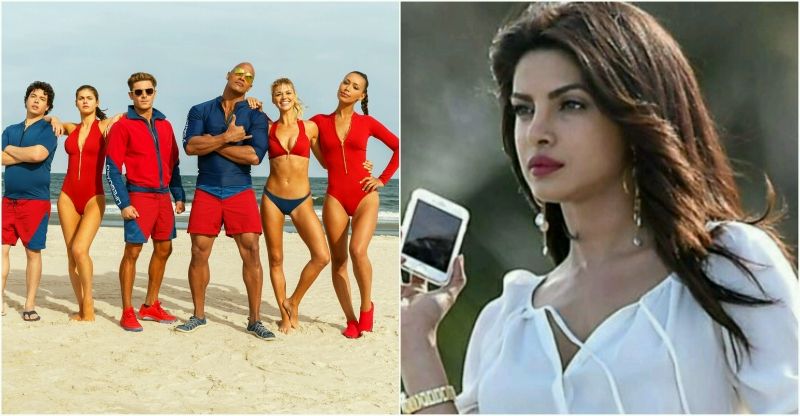 Local Press Co 5-point Snippet
1. Last week, Priyanka Chopra's fans were left baffled when they noticed their beloved actress missing from the official picture of the Baywatch cast shared by the movie's lead actors.
2. The image which was posted with the caption of 'entire cast of Baywatch' didn't feature the 'Desi Girl', however, the team of lifeguards – Dwayne Johnson, Zac Efron, Alexandra Daddario, Ilfenesh Hadera, Kelly Rohrbach and Jon Bass – were all there.
3. Now, a source has confirmed that the makers have some other promotional plan in mind considering the villainous role Priyanka is set to play in Baywatch.
4. The makers reportedly decided to not feature the 'Fashion' star in the promotional picture as it was being shared and promoted by the 'heroes of Baywatch'.
5. A source close to the project also confirmed that the makers want to launch Priyanka in a big way and are therefore planning on featuring her in a poster of her own. The decision to not include her in the official picture was only so they could give her the 'special attention' she deserves.