Salman may make a cameo in Varun Dhawan starrer Judwaa 2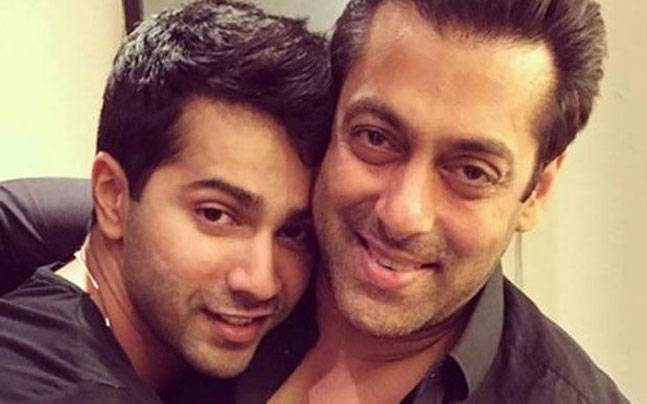 Filmmaker Sajid Nadiadwala recently confirmed that he has plans of roping in superstar Salman Khan for a cameo in the upcoming film 'Judwaa 2'.
The producer-director is set to produce the sequel to the 1997 hit comedy, which had Salman Khan in a double role alongside Karishma Kapoor, Rambha, Kader Khan and Shakti Kapoor.
The sequel, however, will not feature the 'Bajrangi Bhaijaan' actor. Instead, Varun Dhawan will take up the mantle and essay his first ever double role.
"It will be interesting to have him (Salman) in cameo appearance. We would definitely want it. It depends on how the script shapes up," Sajid told.
"Cameos are good only if we have actors do it as per the requirement of the script otherwise no point just having someone for the heck of it," he added. Sajid also said that the work on the script of 'Judwaa 2' is still underway and the film may hit the floors next year.
"Almost 70-80 per cent of the film is written. We should be ready by Diwali. We may roll in next year," he stated.
David Dhawan, who had directed original, will also helm the sequel.
While Sajid admitted that the film will have two heroines, he didn't confirm if anyone has been finalized to play the role. "It depends on script and once it is complete we will let you know," he said.
Earlier reports suggested that Alia Bhatt and Shraddha Kapoor were approached for the roles in the sequel.