Here is how the White Walkers from Game of Thrones come to reality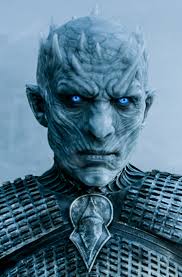 The White Walkers featured on Game of Thrones are going to be more prominent as the story moves ahead with its upcoming sixth season. The mere sighting of these bone chilling creatures can cause frenzy among ardent fans. The presence of the Night's King in the battle of Hardhome, in an episode of season five, sparked an internet meme too.
However, creation of these White Walkers involves a lot of work and HBO released a video this week giving people a glimpse of how prosthetics and make-up make it all happen.
The video gives insight into the several weeks' worth of hard work by multiple artists in order to bring the scary creatures of the show to reality. The actors too spend about four to five hours in the make-up chair and then shoot with the prosthetics and heavy make-up for eight to nine hours.
The intricate prosthetics and detailed make-up add to the show's effects, making it more extravagant. You can watch HBO's behind the White Walkers prosthetics video here:https://www.youtube.com/watch?v=hOyrpGRdEzg