Tattoo on forearm helps specially-abled child reunite with his family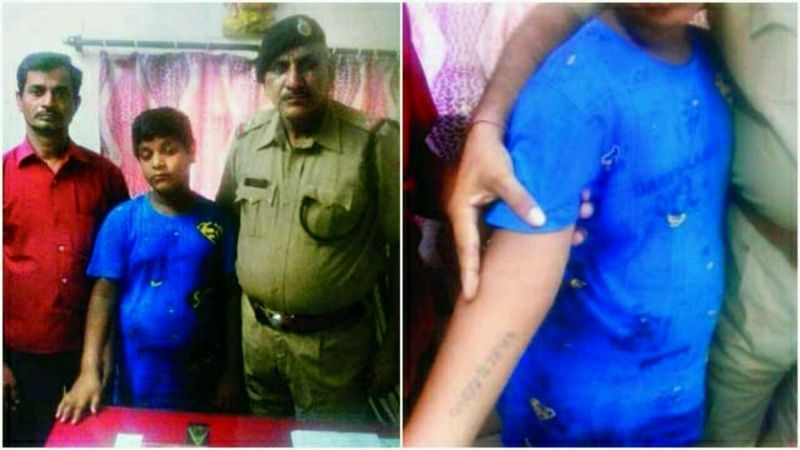 A small tattoo of a mobile number on the forearm and the 'hawk eyes' of a Railway Protection Force (RPF) officer helped reunite a specially-abled child with his family.
Akram, who cannot think or converse coherently, was spotted by a senior RPF official KN Patil in a CST-Latur Superfast Express earlier this week.
Patil spotted Akram when the train halted at Karjat Station. On realizing that the child was sitting unaccompanied in an AC coach, he tried to question him about his parents. That's when he realized that the boy was unlike other kids. As the train was about to leave, Patil decided to act and took him to Karjat RPF post.
While officers at Karjat RPF post were trying to converse with Akram, Patil spotted a mobile number etched on his forearm. Upon calling, the number was answered by Akram's father, who was informed about the location of his missing son. His father came to the post and Akram was reunited with his family.
The zonal RPF authorities have commended Patil for his sensible approach and presence of mind.