Three kids from Nagpada go missing, cops suspect involvement of human traffickers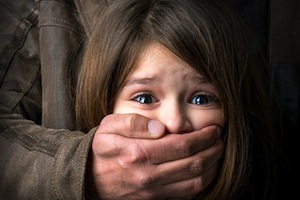 Three kids from Nagpada have been reported missing since Sunday and police have launched a massive manhunt to track them down.
The kids- identified as Kulsum Khan, Tarannum Khan and Kabir Khan- are between the age of four and eight. They were last spotted playing with a four-year-old at Naya Nagar in Nagpada on Sunday afternoon.
Given that the parents have not received a ransom call yet, police are suspecting the involvement of human traffickers in the case. Also, CCTV footage of the area shows the kids carrying boxes and following an unknown person. The police have therefore theorized that they were lured with sweets and chocolates and then taken away.
While the police are investigating the matter and looking for the children, they have also appointed a counsellor to get the four-year-old to divulge as many details as possible. The counselor will try to get the four-year-old to disclose details that can help in drawing a sketch of the person who lured the kids.