4 injured in gas cylinder blast at Rajput Chawl, Dahisar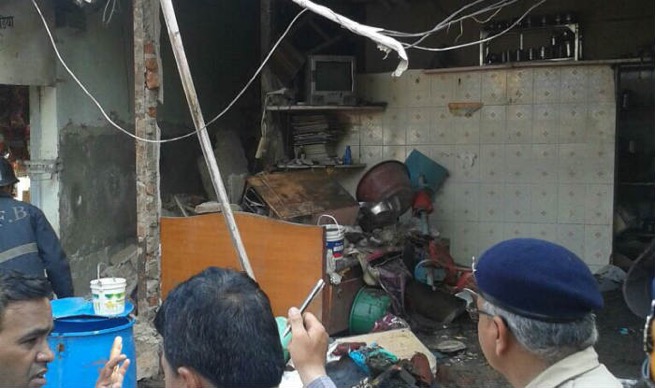 At least four people, including two minors, were severely injured in a gas cylinder blast in Mumbai's Dahisar area on Tuesday morning.
According to preliminary information, the blast took place around 9:30 am at room number 2 of Rajput Chawl located behind Prabhat Building, opposite Alaknanda Ground in Shivaji Chowk at Dahisar's Rawalpada.
Locals immediately alerted concerned authorities, including officials from the fire department.
Meanwhile, the four persons who were in the house, and sustained severe burn injuries, were immediately rushed to Shatabdi Hospital in Kandivali.
Three of the injured were identified as Minakshi Ravan (40), Prachi Ravan (15) and Chirag Ravan (13). Details regarding the identity of the fourth person are awaited.
Minakshi received 90 percent burns, while Prachi and Chirag got 60 and 50 percent burns respectively, Dr. Dharmesha of Shatabdi Hospital said. All are said to be in a critical condition.
Further details are awaited.