At 38.4 degrees, Thursday was the hottest day of 2020, third hottest of decade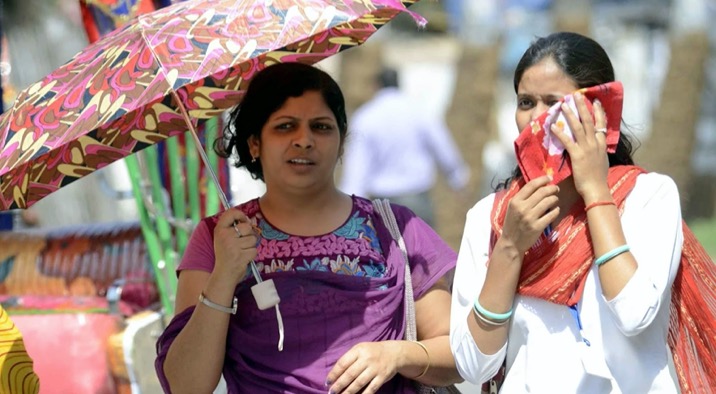 Mumbai witnessed its hottest day of the year so far on Thursday when the daytime maximum temperature soared to a staggering 38.4 degrees Celsius.
The temperature, 6 degrees above normal, was recorded at India Meteorological Department's (IMD) Santacruz observatory. Its Colaba counterpart, meanwhile, recorded a maximum temperature of 35.4 degrees, which was 4.5 degrees above normal.
Area-wise, Borivali (East) was the hottest at 38.69 degrees followed by Ghatkopar at 38.4 degrees Celsius.
At 38.4 degrees, Thursday was the hottest day of the year so far and the third highest of the decade for February. The hottest February day of the decade was in 2012, when the city saw a maximum temperature of 39.1 degrees.
The all-time hottest day of the month was recorded in 1966, when the mercury level touched 39.6 degrees.
The rise in temperature is in line with the earlier forecast. "Due to the prevailing strong easterly winds from the land region, low humidity values, and delayed setting of sea breeze, the temperatures were expected to rise," IMD said in a statement.
Regional Forecast and Warnings issued on 27th Feb 2020:
Dry weather likely over the region today. Heat wave conditions expected in some parts of Mumbai, Raigad, Ratnagiri & Sindhudurg during next 24 hours. pic.twitter.com/ofjP1n0PzE

— Regional Meteorological Center,Mumbai (@RMC_Mumbai) February 27, 2020
There is some respite in sight for Mumbaikars as weathermen have said that the mercury levels are expected to drop slightly from Friday due to the marginal change in wind speed and rise in humidity.