BMC to cut 140 trees, transplant 460 for south-phase of Coastal Road project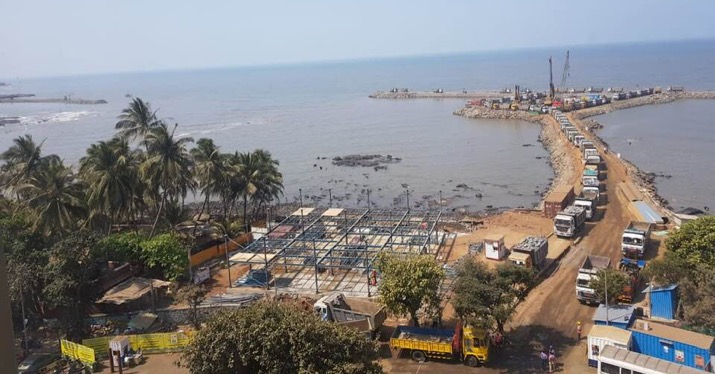 The Brihanmumbai Municipal Corporation (BMC) has proposed to cut 140 trees and transplant another 460 for the construction of its ambitious Coastal Road project.
All 600 affected trees are located between Princess Street Flyover in Marine Lines and the Worli end of Bandra-Worli Sea Link, which will be linked by the south-phase of the project.
According to its public notice, the BMC has divided the task into four sections. In the first one, it has proposed to cut 31 trees and transplant 127 trees between Princess Street and Priyadarshani Park.
Similarly, 61 trees will be cut and 79 transplanted between Bhulabhai Desai Road and Tata Garden, 38 cut and 49 transplanted between Haji Ali to Lotus junction at Lala Lajpatrai Road and 10 will be cut and 205 transplanted on the Worli Seaface promenade.
The civic body will be putting up notices to this effect in the coming days, following which citizens and activists can post any objections or suggestions concerning the move to the respective ward offices.
After citizens have had time to share their inputs or concerns, the proposal will be sent to the Tree Authority for approval. The actual cutting or transplanting of trees will only begin after the Tree Authority's permission.
The clarification from the BMC comes a day after several environmentalists and activists raised concerns over the tree cutting notices posted on trees inside Tata Garden.
Work on the south-phase of the Coastal Road project is expected to start by the end of 2020.