Fake Message Alert: CM has not approved bandh, no holiday declared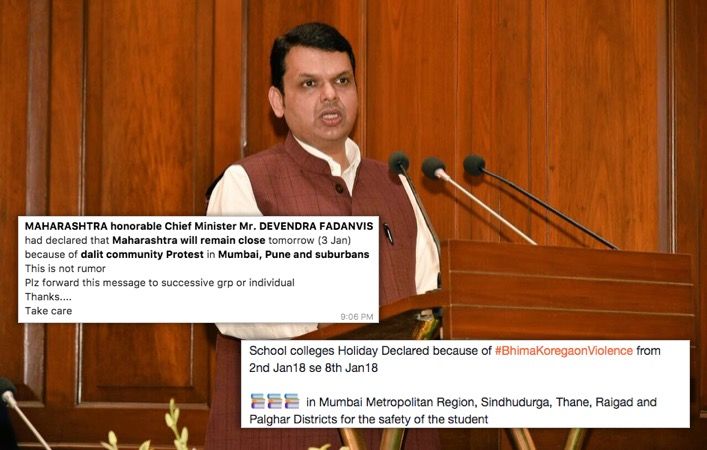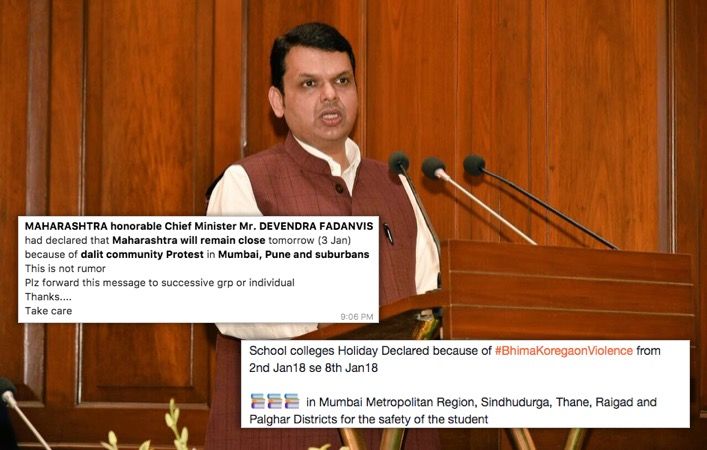 Two fake messages are currently going viral on social mediaThe stern warning from Mumbai Police and CM Devendra Fadnavis has done little to deter miscreants from spreading fake messages on social media in a bid to further their agenda.
Currently two messages – both untrue as of 10 pm – are going viral on WhatsApp and social media.
Message 1 – About CM's approval of tomorrow's bandh
Message 2 – About declaration of holiday
People are advised to ignore them and refrain from forwarding to their contacts.