Fuel hike continues: Petrol at 88.67 in Mumbai, diesel at 77.82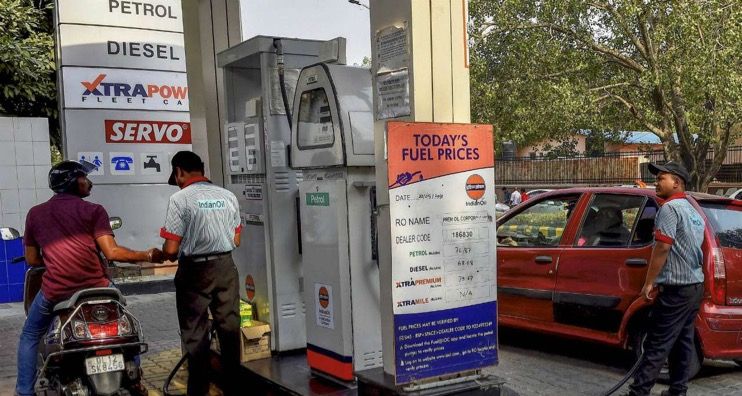 Fuel prices continued to skyrocket on Friday, as the price of petrol rose to Rs 88.67 per litre in Mumbai, while diesel touched Rs 77.82 per litre.
On the other hand, petrol price has reached Rs 81.28 per litre and diesel at Rs 73.30 per litre in the national capital.
"At festival time every year the prices rise. The prices are not going to come down. When the prices of petrol rise, the prices of vegetables also increase," a commuter told ANI.
According to the Indian Oil Corporation, petrol price was increased by 28 paise per litre in both Mumbai and New Delhi. The price of diesel, however, was hiked by Rs 0.22 in the national capital and Rs 0.24 in the financial capital.
The continuous hike in the fuel price is being witnessed from past few days, much to the dismay of common people.
Earlier this week, opposition parties in the country observed a Bharat Bandh to protest the skyrocketing fuel prices, after which the ruling BJP termed the hike in petroleum products as a 'momentary difficulty' owing to an international crisis.